Pro-ISIS poster threatens more New York City attacks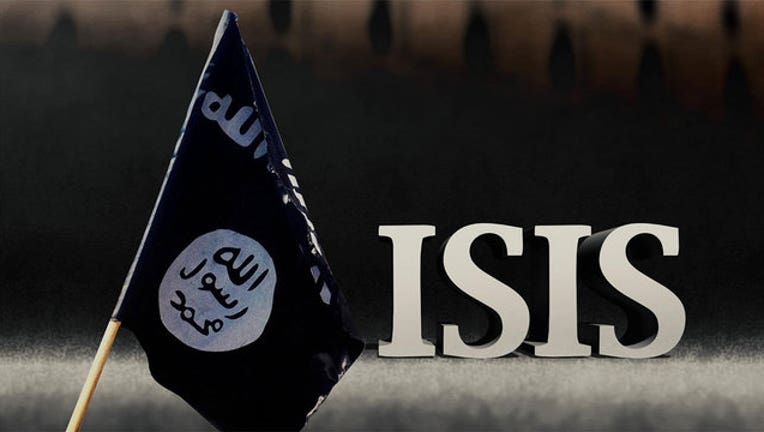 article
FOX NEWS - ISIS threatened to unleash more terror attacks on New York City and depicted NYPD Police Commissioner James O'Neill at the mercy of a knife-wielding jihadi fighter in a frightening new poster released Thursday -- just three days after an ISIS-inspired Bangladeshi man detonated a pipe bomb in a busy subway passageway.
The poster, obtained by MEMRI Jihad and Terrorism Threat Monitor, showed O'Neill as an ISIS captive, dressed in the trademark orange jumpsuit worn by ISIS prisoners and kneeling in front of a New York City backdrop underneath the phrase: "A message signed with blood to the nation of cross."
A smaller caption read: "We will do more Ops in your land, until the final hour and we will burn you with the flames of war which you started in Iraq, Yemen, Libya, Syria and Afghan."
"Just you wait, we are waiting too," the ominous message ended.
The threat comes just days after 27-year-old Akayed Ullah detonated a screw-packed pipe bomb attached to his body in a crowded subway passageway near Port Authority during the morning rush hour. The bomb didn't go off as planned, preventing a potentially deadly massacre. Ullah was the only person seriously hurt in the incident, though three other people suffered injuries that were not life-threatening.
Ullah, who faces terrorism and weapons charges, told authorities he planned the attack "for the Islamic State" and was angry about U.S. policies in the Middle East, the criminal complaint stated. Before the attack, Ullah wrote on Facebook: "Trump you failed to protect your nation."
Just hours after the episode, O'Neill said in a news conference that New York City will "not live in fear."
"But if you see something suspicious you have an obligation to come forward and tell us," O'Neill said.
The suspect reportedly chose to detonate the bomb in the a passageway because he saw a Christmas poster there.