Radio station stops playing Madonna's music after her comments about Trump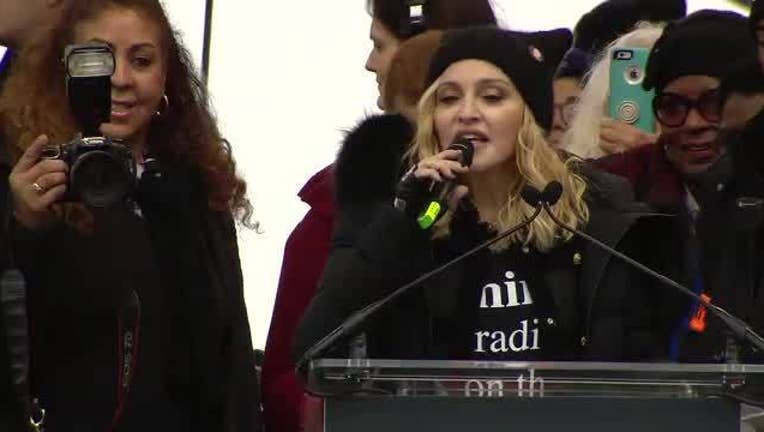 article
TEXARKANA, TEXAS (FOX 32 News) - A radio station in Texas has stopped playing Madonna's music after her comments about President Donald Trump.

During last weekend's Women's March in Washington, D.C., Madonna said, "Yes, I have thought a lot about blowing up the White House."

HITS 105 operations manager John McCoy said their decision was based on "patriotism, not politics."

 "Not everybody likes it. But most of the folks we are getting response from absolutely love what we are doing," McCoy said.

The station has taken some calls from critics.

"We don't take it lightly. But we think because we are in such a conservative community, we did field those phone calls. And for the sake of our listeners and our advertisers, we feel it's the right thing to do."

The Texarkana station began the ban Tuesday and McCoy said they have not heard from any representatives of Madonna. However, McCoy said during this process they have been threatened with lawsuits. He said he hopes other radio stations will follow their lead.


"We don't think it is appropriate to play Madonna, pay her royalties associated with playing that music on the radio. We just want to spread that message," McCoy said.