Rapist used dating app to lure victims across the country, police say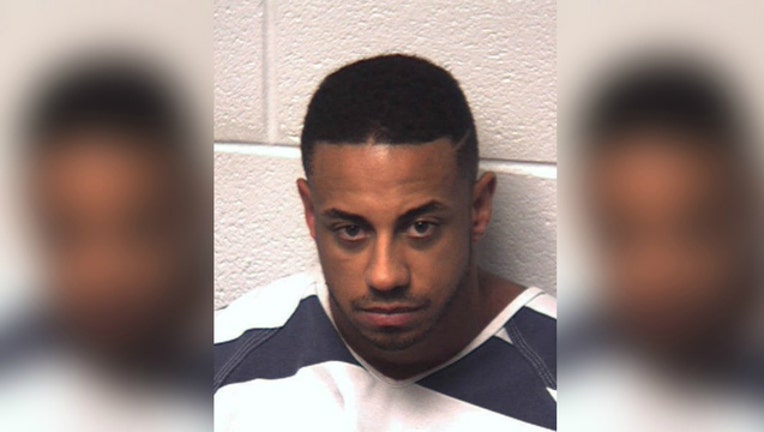 article
She met him on a dating site, where Seth Mull's profile said he was "serious about finding the perfect match." She found him attractive: Mull was fit, with huge biceps and ripped abs. He was kind, too, quickly gaining her trust.
The couple met at a Pennsylvania hotel, where they drank and listened to music. She said she'd made it clear to him ahead of time: No sex.
Mull had other ideas, according to court documents, taking her hostage in his hotel room, raping her repeatedly and burning her with a lighter. "You look into his eyes," the 24-year-old New Jersey woman told The Associated Press, "and you see the devil."
The woman, authorities say, had blundered into the clutches of an interstate serial predator, one who used guile and charm to lure unwitting victims into a dark, violent world of sexual exploitation.
Authorities say Mull, 30, lured women online and pounced on them in person, forcing victims to be his "sex slaves" while using violence and drugs to exert control.
Police have already charged Mull with raping the woman and two others at Pennsylvania hotels this fall. Law enforcement agencies from New Jersey to Hawaii are searching for additional victims. Mull has a record of sexual assault dating to his early teen years in New Jersey, according to court documents.
Mull has been in prison since his Oct. 28 arrest by Bethlehem police. His public defender did not return phone calls or emails seeking comment. Mull faces a preliminary hearing in one of the rape cases Thursday.
__
SEX SLAVE CONTRACT
Authorities said Mull forced the women he entrapped into prostitution and pornography, made them take cocaine and methamphetamine, raped and choked them, and threatened to kill victims and their families to ensure compliance.
"We do believe that there are more young girls that have been traumatized, raped, sexually assaulted, strangled, threatened, who may be in fear," Northampton District Attorney John Morganelli said at a Dec. 1 news conference at which he implored women who say they were victimized by Mull to come forward.
A police search of Mull's computers and phones after his October arrest revealed he had visited websites for human trafficking and sexual slavery. Police also found a written "sex slave contract" and dozens of pornographic videos and photos recorded with his phone, according to court documents.
__
TRAPPED AND UNABLE TO LEAVE
The accuser who spoke with the AP said Mull was an expert manipulator. After connecting online, they spent three hours on the phone, the conversation flowing so naturally it seemed to the woman like no time had passed at all.
"I felt like maybe I really found something with this guy," she said. "We seemed to click so well. He made me feel like he understood me."
A week later, on Oct. 27, they agreed to a first date. She said the original plan was to meet up in Bethlehem and go out somewhere. That morning, Mull told her he'd been partying in a hotel with friends and "accidentally paid for an extra night," she recalled. The woman said she wasn't happy about meeting him at a hotel, "but I trusted him enough and agreed."
Hours later, she found herself trapped in his room, unable to leave, she said.
Police say he raped her, choked her until she vomited, burned her back with a butane torch lighter, forced her to take drugs and declared her as his personal property. Mull told her if she tried to leave, he'd kill her, her family and her friends, police said.
The woman told the AP she didn't know if she'd make it out.
"I saw two completely different people in him, and he would switch back and forth," she said.
The woman's ordeal ended 24 hours later when she sneaked a desperate text to her parents, who called Bethlehem police. Officers rescued her and arrested Mull, who's been in custody ever since.
The AP does not typically identify people who say they are sexual assault victims unless they give permission.
___
MORE ACCUSERS
Since the initial charges were publicized, several other accusers have contacted police to lodge assault, forced pornography and sex trafficking allegations against Mull. Bethlehem police said they've been in touch with law enforcement in several other cities, from Pittsburgh to San Diego to Honolulu, where Mull was charged last year after a woman accused him of raping and strangling her. That case was dismissed when the accuser declined to move forward.
"He travels, and he leaves behind this carnage," Bethlehem Police Chief Mark DiLuzio said.
Mull was charged as a juvenile in New Jersey and adjudicated delinquent of sexual assault in 2001 and again in 2002, according to documents.
More than a month after Mull allegedly raped and brutalized her in his Bethlehem hotel room, the New Jersey accuser said she occasionally logs onto the dating app, just to reassure herself he's not back there.
"I'm still not even physically healed yet, let alone mentally," she said. "It's going to take a lot of time."