Rauner asks voters to beseech Democrats for budget action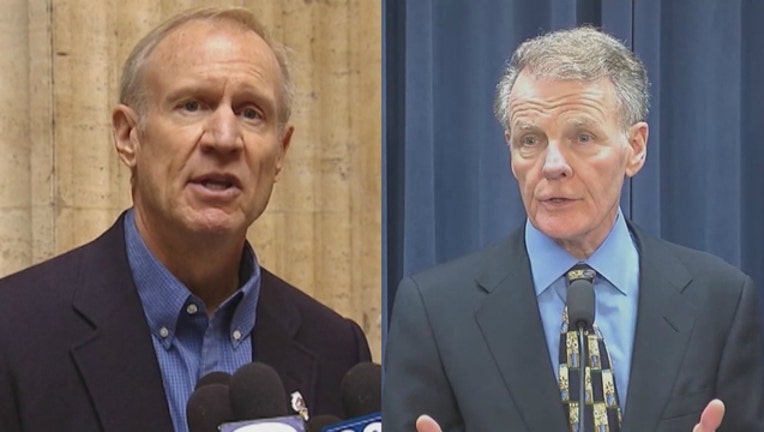 article
SPRINGFIELD, Ill. (AP) - Gov. Bruce Rauner implored voters tired of budget deadlock to call Democratic legislators and ask them to return to the capital to vote on Republican budget measures.
The GOP governor appeared with cabinet members who oversee state construction projects to ask Democrats to end the yearlong budget impasse. He wants votes on his plans to fund schools next year and keep government operating until January.
Transportation Secretary Randy Blankenhorn says without spending authority, even ongoing construction projects will be shut down July 1, creating safety headaches.
Lawmakers adjourned their spring session May 31 without reaching a budget deal with Rauner for the second straight year.
Spokesmen for Democratic House Speaker Michael Madigan and Senate President John Cullerton say lawmakers are examining and questioning the Rauner plans and talks continue.