Rauner signs 'Rocket Docket' law to reduce some jail stays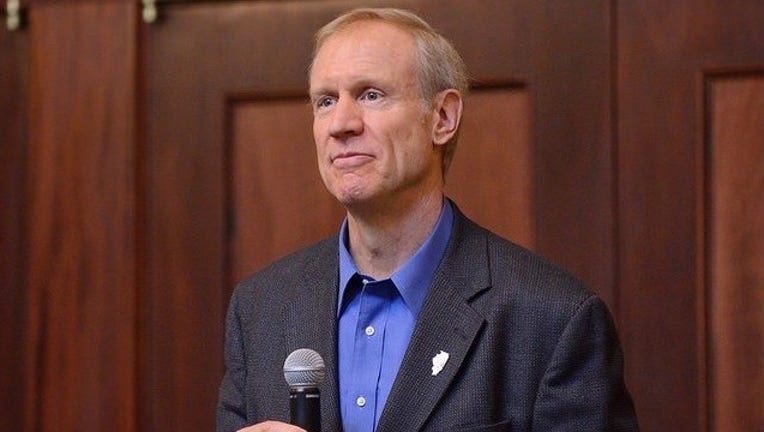 article
CHICAGO (Sun Times Media Wire) - Cook County Sheriff Tom Dart has been on a crusade this year to keep some accused shoplifters and trespassers from having extended stays behind bars before trial, the Chicago Sun-Times is reporting.
Dart recently notched a bipartisan victory in that campaign when Republican Gov. Bruce Rauner signed the so-called "Rocket Docket" bill into law.
Rep. Mike Zalewski and Sen. Bill Cunningham, both Democrats, were the primary sponsors of the bill envisioned by Dart. Zalewski is from west suburban Riverside and Cunningham is from Chicago.
Rauner signed the bill late Friday, according to Dart's office. It passed unanimously in the Senate and by a margin of 71 to 36 in the House.
The law creates a new Accelerated Resolution Court in Cook County. Under a two-year pilot program, the court will dispose of low-level shoplifting and trespassing cases within 30 days from their assignment by the presiding judge.
More than 100 inmates could immediately take advantage of the court, according to the sheriff's office, which operates the jail.
Dart has stressed the primary reason for the court isn't to reduce the jail population, which has been below capacity this year. Instead, it's to give those inmates a chance to work outside the jail while they fight their cases, he has said.
The program is limited to people charged with retail theft of property under $300 or criminal trespassing.
Dart said the inmates who will go before the Accelerated Resolution Court have committed "crimes of survival." Many are homeless and mentally ill, and have been in jail frequently on such charges, he said.
Defendants eligible for the court can't have a prior conviction for certain violent crimes over the previous decade. The crimes include murder, sexual assault, armed robbery, kidnapping, arson and offenses involving discharge of a firearm. People eligible for the program are unable to post bond or are ineligible for electronic monitoring because they're homeless or lack a proper host site.
If their cases aren't resolved within a month, they must be freed on their own recognizance or placed on electronic monitoring pending the conclusion of their cases.
The judge may require defendant to refrain from drugs and alcohol; undergo mental treatment; and live in a facility selected by the court.
Dart, in a statement released Tuesday, said the average cost of keeping an inmate in jail for a day is $143 — more than the value of the goods a shoplifter is typically caught stealing.
The average jail stay for people charged with retail theft is 59 days. One alleged shoplifter has been behind bars for 270 days, according to the sheriff's office.
"This is a good first step to rethinking how our criminal justice system works to punish and correct unlawful behavior," Zalewski said.
Cook County State's Attorney Anita Alvarez has supported the measure. So has Chicago Archbishop Blase Cupich, who visited the jail in July.
"These are people who have made mistakes and are looking for ways to move forward," Cupich said at the time, echoing a similar statement by Pope Francis after he visited a prison in Italy last year.