Rauner simplifies job-application program in case of union strike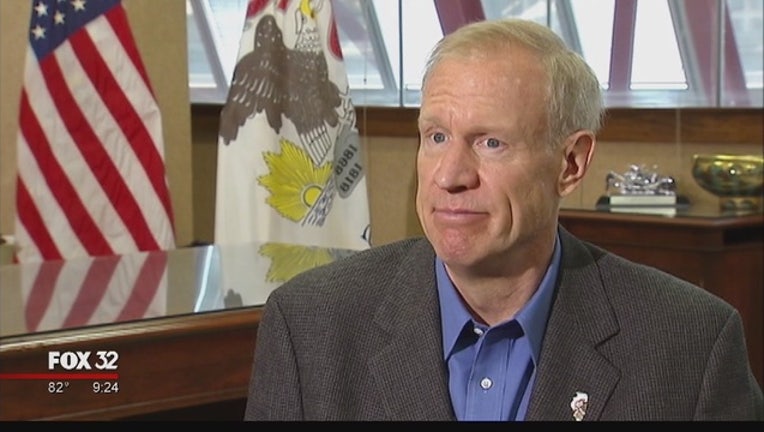 article
SPRINGFIELD, Ill. (AP) - Gov. Bruce Rauner's administration said Tuesday it has made it simpler to round up temporary workers in case the state's major public-employee union strikes, a move the union derided as illegal intimidation.
The governor's office said the state's online jobs website now allows applicants to submit basic work-interest information, which will allow the administration to build a network of standbys if members of the American Federation of State, County and Municipal Employees union go on strike. The union is locked in a contract dispute with the first-term Republican governor.
"We genuinely hope AFSCME leadership will choose not to strike against taxpayers," Rauner attorney Dennis Murashko said in a statement. "However, we must be prepared to continue government operations and provide services that citizens deserve and expect."
AFSCME, which announced last week that its 38,000 members have voted to authorize a strike, immediately labeled the announcement "intimidation" and suggested Rauner back off "illegal threats."
Labor expert Robert Bruno also questioned whether Rauner had the authority to replace workers who are conducting a legal strike. He said it's an unsettled issue but that state law offers protection from dismissal without justification.
"These are civil servants," said Bruno, director of the Labor Education Program at the University of Illinois at Urbana-Champaign. "They're covered by statute that requires that before they can be terminated, there has to be some legitimate cause of action, which is understood to be job-related: Not coming to work or you've committed some illegal act. Striking is not an illegal act."
AFSCME and Rauner have been unable for two years to agree on a contract to replace one that expired in June 2015. The governor demands a wage freeze because of the budget crisis, along with increased employee contributions toward health care that the union calls untenable. Rauner also wants to allow overtime pay after a 40-hour work-week, not 37.5 hours.
The union conceded to a four-year wage freeze in January, but neither it nor the strike-authorization vote enticed Rauner to return to bargaining, which he abandoned a year ago.
"Instead of trying to intimidate workers with illegal threats, Bruce Rauner should simply do his job: Negotiate with us toward a compromise that's fair to all," AFSCME spokesman Anders Lindall said in a statement Tuesday.
A state labor board ruled last fall that negotiations had reached "impasse," meaning Rauner was free to implement contract terms as he saw fit and the union could strike if it disagreed.
Murashko, Rauner's general counsel, said the "Working for a Better Illinois " website allows applicants to submit basic information about preferred types of jobs and location, though the original system - where applicants apply for specific job titles - remains. Murashko said the state would hire "on a temporary basis in response to a strike," and would then proceed with permanently filling positions.
Rauner bragged during his gubernatorial campaign that improving government efficiency might require a "do-over" after a government shutdown. He invoked President Ronald Reagan's dismissal of 11,000 striking air traffic controllers in 1981. But federal courts ruled that strike illegal and the union was decertified.
AFSCME executive director Roberta Lynch said last week that nearly a third of AFSCME members - those who provide security in state prisons and juvenile detention centers - would still have to report to work despite a strike. The Department of Corrections refused to release information to The Associated Press about which job titles it considers essential and required to work despite the public interest in knowing how a strike would impact operations.
___
Contact Political Writer John O'Connor at https://twitter.com/apoconnor . His work can be found at http://bigstory.ap.org/content/john-oconnor .