Restaurant workers to join Chicago Teachers Union's 'Day of Action' strike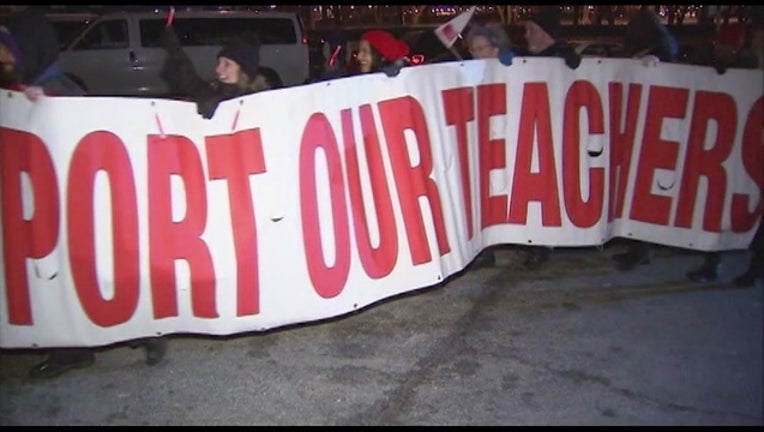 article
CHICAGO (AP) — Fast-food workers organized by the Fight for $15 group say they will join the Chicago Teachers Union when its members shut down schools April 1.
Fight for $15 organizers say planning is still underway and it hasn't been determined how many workers or restaurants will be involved.
The Fight for $15 campaign has held several strikes in Chicago since its launch in 2012. Members demand a $15 wage and union rights in order to end their reliance on food stamps and other public assistance programs.
Teachers voted Wednesday to walk off the job on April 1 and close down the schools for the day in a battle with district officials over funding and a new contract. The union's 27,000 members have been working without a new contract since June 30.