Romney calls Trump 'a phony, a fraud'; Trump calls Romney 'failed candidate'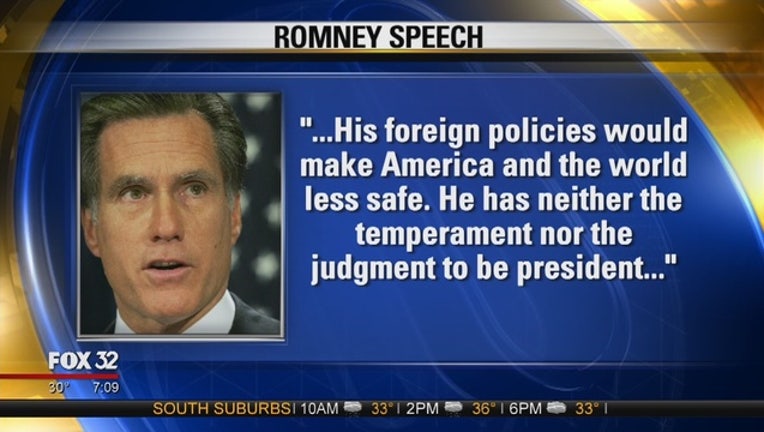 article
(FOX News) - Mitt Romney plans to launch a broadside against Donald Trump's surging campaign on Thursday, calling the man who wishes to succeed him as the GOP's presidential nominee a "phony" and a "fraud" who is playing Americans for "suckers." 
The 2016 front-runner already is firing back, calling Romney a "failed candidate" who begged him for his endorsement when he ran four years ago.
Romney plans to deliver his speech at 11:30 a.m. ET at the University of Utah. In prepared remarks, the party's 2012 presidential nominee issued a stark warning that Trump's policies would lead to recession and "make America and the world less safe."
He says the "only serious policy proposals" for the country are coming from the other Republican candidates on the field.