Roselle woman charged with animal cruelty after 12 dogs found in 'heartbreaking' conditions
ROSELLE, Ill. - A suburban woman is facing several animal cruelty charges after an investigation revealed 12 dogs were living in deplorable conditions under her care.
Eyrina Bueno, 34, was arrested Monday afternoon and charged with 18 counts of cruelty to animals and three counts of violation of owner's duties for her alleged treatment of the dogs, according to the DuPage County Sheriff's Office.
On March 19, Bueno's 5-year-old American Bulldog named Climax suffered a burst mammary tumor, prosecutors said. Bueno allegedly did not bring Climax, who was unable to walk due to emaciation, to a veterinarian until March 21 for medical attention.
The veterinarian advised Bueno that euthanasia would be the most human care for Climax due to the bulldogs' poor health conditions, including multiple untreated tumors, starvation, malnutrition, severe muscle loss and sever arthritis, prosecutors said.
Bueno, of Roselle, was eventually charged with one count of cruelty to animals and three counts of violation of owner's duties after an investigation into her treatment of Climax.
SUBSCRIBE TO FOX 32 ON YOUTUBE
Bueno posted a $2,000 bond in that case and was released from custody.
A search warrant was executed at Bueno's residence on May 25 in the 25W400 block of Lake Street. Authorities seized an adult Doberman, eleven American Bulldogs, four of which were puppies. 
The dogs were between 2 months and 9 years old.
According to the DuPage County State's Attorney's Office, all twelve dogs "were in inadequate medical condition with some suffering punctures in the face, moderate to severe Moth-Eaten Alopecia (hair loss), heartworm, worn-down teeth, respiratory distress, skin infections, bladder stones and bacterial infections."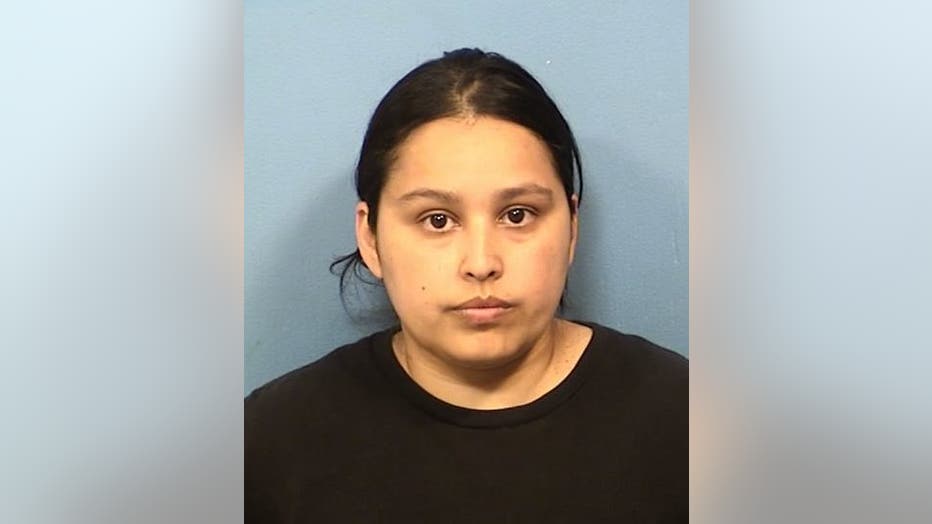 Eyrina Bueno | DuPage County State's Attorney Office
All of the dogs were forfeited from her possession.
Bueno posted a $3,000 bond and was released from custody Monday.
Bueno's next court appearance is scheduled for July 19.
"The conditions under which these dogs were allegedly living are just heartbreaking," DuPage County State's Attorney Robert Berlin said in a statement. "It is alleged that the abuse, neglect and lack of care Mrs. Bueno administered to Climax and the twelve dogs in this case, caused extreme pain and suffering that no companion animal should ever be subjected to."