Lake County felon and gang member found with ghost guns, ammunition, cocaine: police
LAKE COUNTY, Ill. - A Round Lake Park man who is a convicted felon and documented gang member was arrested after sheriff's police executed a search warrant at his home on Wednesday.
During the search, officers found three guns — two of which were ghost guns. They also discovered two suppressors, a drum magazine capable of holding about 50 bullets, an extended firearm magazine, numerous additional firearm magazines, hundreds of rounds of ammunition, parts and tools that are used to assemble ghost guns, and over 70 grams of packaged cocaine for distribution.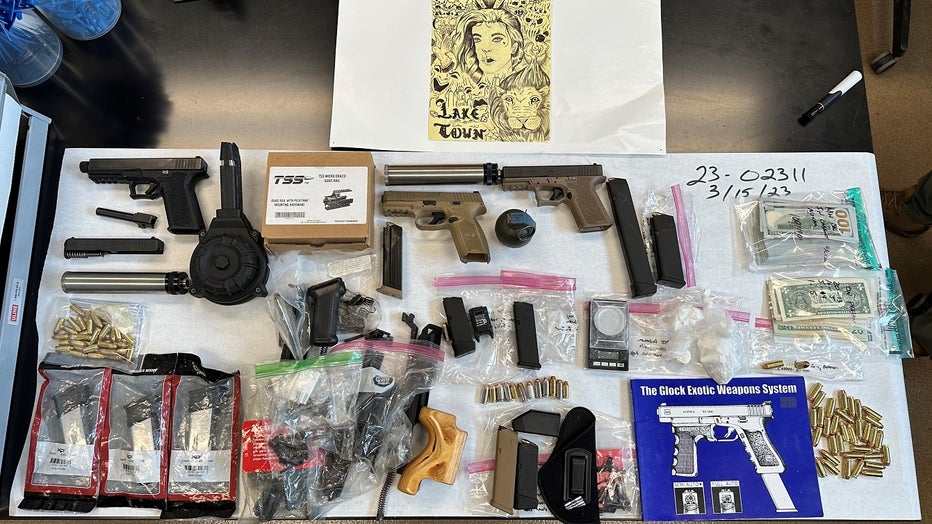 Items seized during search of Joshua Jacksons home | Lake County Sheriffs Police
Joshua A. Jackson, 26, of the 500 block of Grandview Drive was taken into custody following an investigation that focused on him allegedly distributing narcotics.
SUBSCRIBE TO FOX 32 CHICAGO ON YOUTUBE
"I am grateful our Special Investigations Group investigated and arrested this convicted felon before he had an opportunity to use or sell these firearms.  We will continue our efforts to apprehend violent offenders and those who traffic drugs in Lake County," said Lake County Sheriff John D. Idleburg.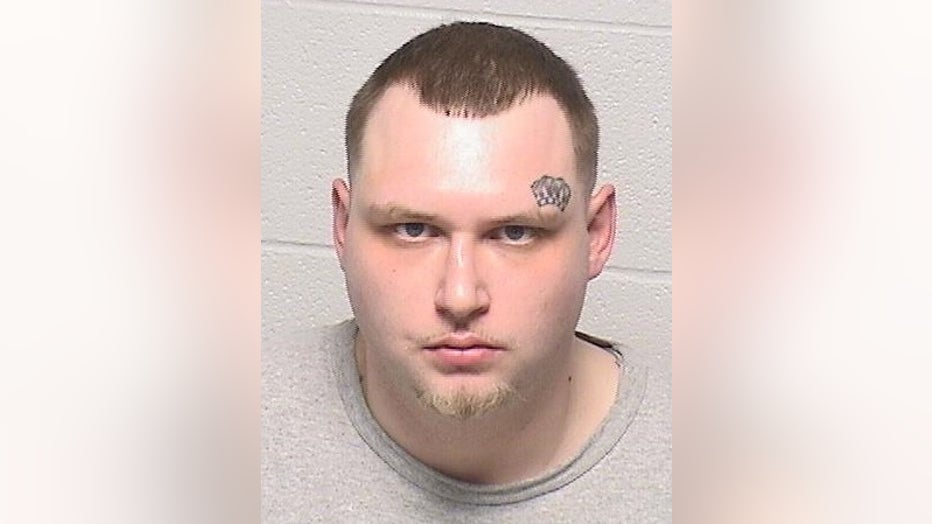 Joshua Jackson | Lake County Sheriffs Police
Jackson has been charged with the following:
Unlawful Possession of a Controlled Substance with Intent to Distribute (Class X Felony)
Unlawful Possession of a Controlled Substance (Class 1 Felony)
Three Counts of Aggravated Unlawful Possession of a Firearm by a Felon (Class 3 Felonies)
Unlawful Possession of ammunition (Class 2 Felony)
Unlawful Possession of a Suppressor (Class 3 Felony)
It was not revealed when Jackson is next due in court.