Running couple says 'I do' at mile 8 of Chicago Marathon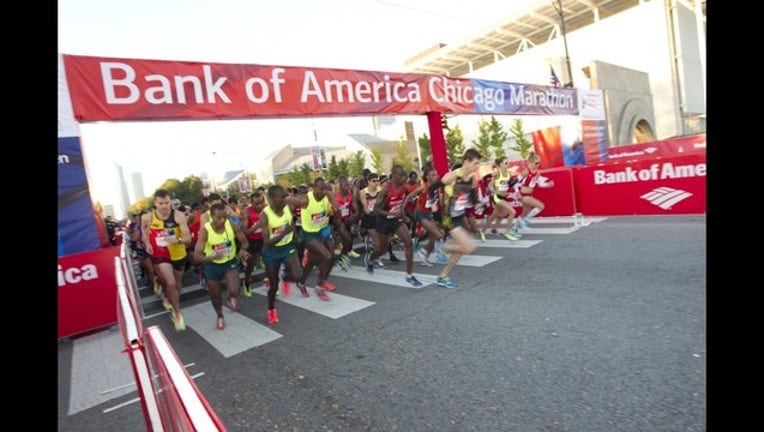 article
CHICAGO (AP) — One couple ran away to get married ... at the Chicago Marathon.
Stephanie Reinhart says she just wanted a "short and sweet ceremony." Mark Jockel wanted a big wedding surrounded by friends and family. The 35-year-old Reinhart and 46-year-old Jockel compromised, marrying at the 8-mile mark of Sunday's Chicago Marathon in the city's Boystown neighborhood.
Reinhart wore a white running outfit and held flowers. Jockel wore a tuxedo T-shirt. They exchanged vows under a garden arch decorated with race medals. The ceremony took less than four minutes.
Reinhart says she got her simple wedding and Jockel got "several thousand guests."
Chicago Marathon organizers gave the couple customized bride and groom bibs. They toasted with Gatorade.
The couple met two years ago through the Chicago Area Runners Association.