Salvation Army halts some kettle locations in Wisconsin after workers threatened at knife point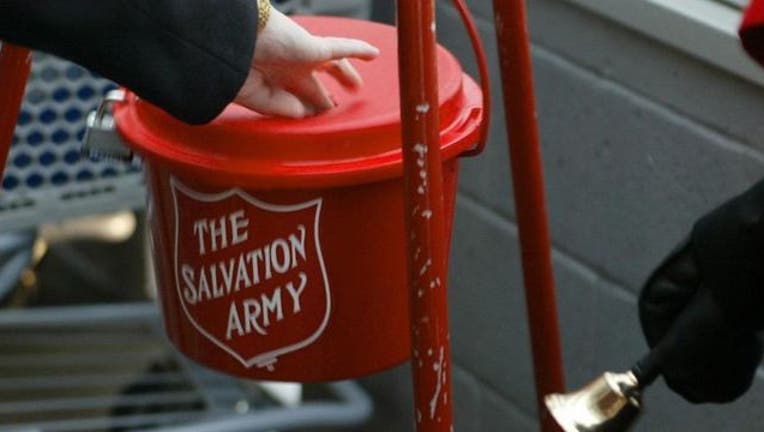 (FoxNews.com) - Salvation Army officials in Wisconsin are keeping dozens of donation kettles closed until police track down an "agitated" former employee who threatened two workers at knife point on Tuesday.
The ex-employee confronted a red kettle worker and a Salvation Army representative outside a Walgreens store in Brown Deer, located just outside of Milwaukee, according to Steve Merritt, who supervises operations in the region.
"The man became quite agitated and pulled out a knife and waved it around," Merritt told Fox 6, after the man was asked to leave.
Salvation Army officials said in a news release that no money was taken, but the suspect also called The Salvation Army of Milwaukee County's Citadel Corps to threaten an officer working there.
"We care about this individual. We want to help him. Right now, the best thing that can happen for him is the police find him and get him the care he needs," Merritt told Fox 6.
Officials said 40 of 200 kettles in the Milwaukee area will remain closed until the man – who was not identified – is tracked down by police.
The kettles altogether pull in around $5,000 to $6,500 a day, the organization said.
"This is a crucial fundraising time for us, with only four bell ringing days to go," the organization said in a news release. "As of December 19, the Red Kettle Campaign has brought in $2.2 million. The Red Kettle Campaign goal for the 2017 Christmas season is $3.8 million. Although the bell ringers will stop collecting donations on December 23, the Red Kettle Campaign will continue on until January 31, 2018.
The decision to pull the bell ringers comes after other crimes in the Milwaukee area targeting the group's efforts. In late November, a group of thieves were caught on surveillance cameras walking away with a Salvation Army Red Kettle from outside a grocery store, according to FOX 6.
More on FoxNews.com.