San Francisco hospital charges $18,000 after baby takes nap, bottle of formula: report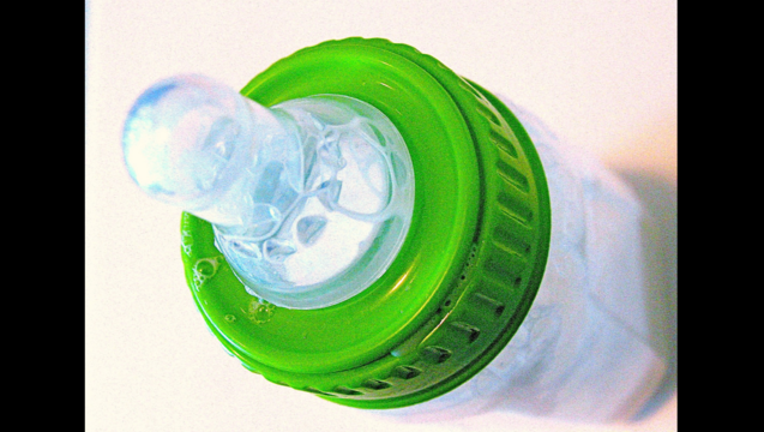 article
SAN FRANCISCO - A bottle of formula, a Band-Aid and a nap cost $18,000, according to a family whose son was treated at a San Francisco hospital after a head injury.
Vox.com reported that a family from touring the Bay Area South Korea was visiting in 2016 when their baby boy, Park Jeong-whan, fell off a hotel bed and hit his head. The baby never lost consciousness, but was crying hysterically. So out of an abundance of caution, the family took him to Zuckerberg San Francisco General Hospital, the outlet reported.
Doctors quickly determined that the eight-month-old was fine. The family told the news site that the baby had some formula, took a little snooze and they got on with their vacation after mother Jang Yeo-im told Vox she put a small Band-Aid on her son's nose herself. They even almost forgot it had happened. 
Two years later, the family said they were handed the bill: $18,836.
"If my baby got special treatment, OK," Jang Yeo-im, the baby's mother, told Vox. "But he didn't. So why should I have to pay the bill?" She told Vox that she only had travel insurance that covers $5,000.
The report pointed out that the family was charged more than $15,000 for "trauma activation."
The fee, according to the report, is due to the hospital's response to a potentially serious visit. These charges can range from $1,000 to $50,000, according to the report. One expert likened the charge to "the Wild West."
A trauma fee is the price a trauma center charges when it activates and assembles a team of medical professionals that can meet a patient with potentially serious injuries in the ER. It is billed on top of the hospital's emergency room physician charge and procedures, equipment, and facility fees.
Hospitals defend the charge by essentially saying it costs money to keep a good response team on hand.
For its part, Zuckerberg General stands by the charge. Hospital spokesman Brent Andrew sent KTVU a statement on Friday that explained: "All trauma centers apply a trauma activation fee to help support the provision of emergency trauma care, which has extensive regulatory and staffing requirements. If you survey trauma centers nearest us, even those that are not Level 1 trauma centers, you will see that our fee is low in comparison."
Andrew said that the fee supports "trauma activation," which happens when an incoming patient is expected to need life-saving trauma services. The fee reflects the costs of "all the components of a Level 1 Trauma Center," as required by California law and national accreditation bodies.
In addition, the statement said that Zuckerberg San Francisco General is a public hospital which means "we are committed to serving all patients, even those without insurance or ability to pay. We fulfill that mission every day, provide high quality care and save lives.  Patients with billing questions or problems can contact us to work on a solution. We are always willing to have that conversation."