Saturday morning bridge lifts to take place Friday night instead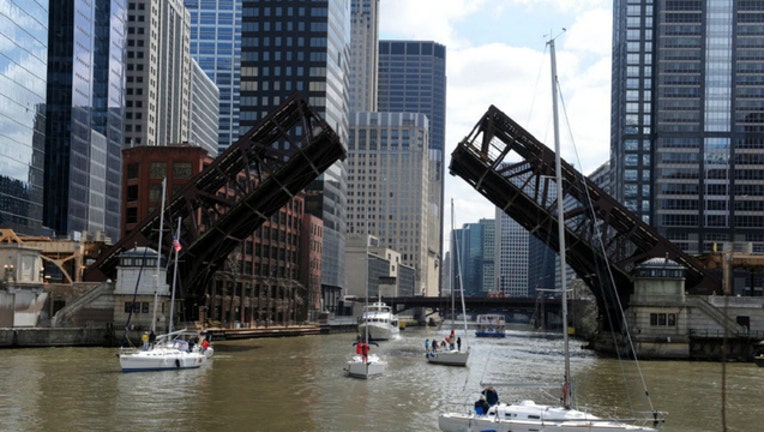 article
CHICAGO (Sun-Times Media Wire) - The bridge lifts that regularly disrupt traffic going over the Chicago River on Saturday morning will cause delays for drivers Friday night instead.
The Chicago Department of Transportation announced that "due to construction conflicts over the weekend," the series of bridge lifts scheduled for Saturday will instead take place Friday evening to allow for CTA train reroutes needed for the construction of the new Washington/Wabash station.
The lifts, to let sailboats to move from boat yards to Lake Michigan, will begin with the Ashland Avenue Bridge at 6:30 p.m. For the next several hours, a total of 27 bridges over the south and main branches of the river will lift in succession from Ashland to Lake Shore Drive, according to CDOT.
Lifts generally last 8-to-12 minutes.