Semi driver pleads guilty in I-55 crash that left 5 dead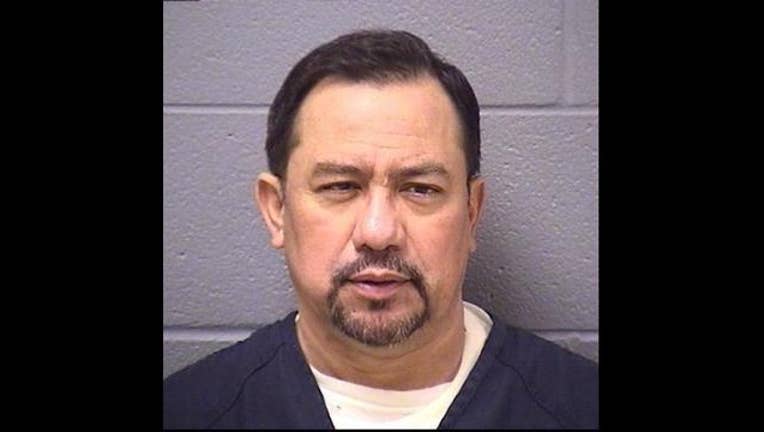 article
SUN-TIMES MEDIA WIRE - An Indiana truck driver has pleaded guilty to reckless homicide for a crash that left five people dead more than two years ago on I-55 in the southwest suburbs.
Francisco Espinal-Quiroz, 53, pleaded guilty Tuesday to five counts of reckless homicide and one count of falsifying the record of his driving status, according to the Will County state's attorney's office.
About 2:15 p.m. on July 21, 2014, Espinal-Quiroz was driving a Freightliner semi tractor north on I-55 near Channahon when he entered a construction zone in which traffic had slowed to between 3-5 mph, according to prosecutors. He had set his cruise control and was going 65 mph when he struck a 2012 Kia Soul.
Two people inside the Kia—Kimberly Britton, 43, and Piper Britton, 11,—were killed on impact, prosecutors said. A third person, 64-year-old Timothy Osburn, was airlifted to a Chicago hospital, where he died 16 days later.
Ulrike Blopleh, 48, a passenger in a 2000 Chevrolet Astrovan, and 54-year-old Vicky Palacios, who was in a 2008 Dodge Avenger, were also killed in the crash. Both vehicles were struck by Espinal-Quiroz's truck.
In his log book, Espinal-Quiroz claimed to have started his work day at 6:15 a.m., but actually started about 2:30 a.m., picking up steel at a warehouse in South Bend, Indiana, prosecutors said.
He is also blind in his right eye, but had a waiver to drive a truck through the state of Indiana.
"This was a horrific crash that claimed the lives of five innocent people, including a young girl, and injured several others," State's Attorney James Glasgow said in a statement. "Our hearts go out to all of the victims and their families who are suffering such a tragic loss."
Espinal-Quiroz, of Leesburg, Indiana, faces between six and 28 years in prison when he is sentenced by Judge David Carlson on Feb. 15.