Seriously, dad? Baby's wardrobe fail at daycare goes viral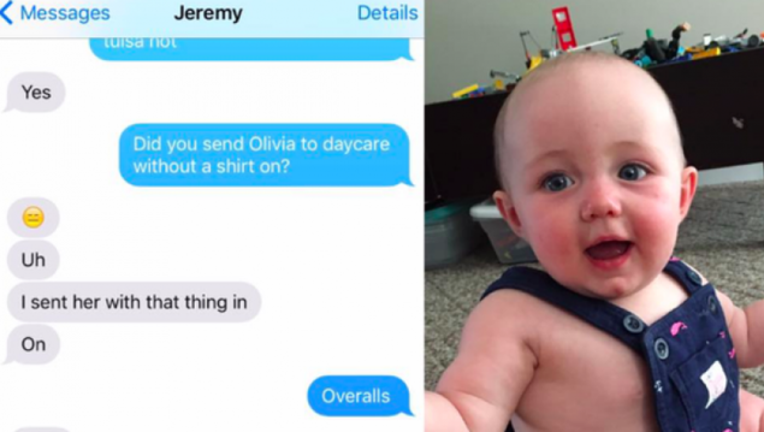 article
(FoxNews.com) - An Indiana dad is winning the internet today for his clueless, yet ultimately adorable, choice of wardrobe for his baby daughter.
Brooke Hawley-Basso, mother of seven-month-old Olivia, shared the photo on Ellen Degeneres' Facebook page.
She wrote:
My darling husband Jeremy got the baby dressed and took her to daycare this morning. This is how things went down when I picked her up! #daddyfail.
Little Olivia was dropped off at daycare by her dad in a cute pair of overalls. Jeremy apparently didn't realize that a shirt is supposed to go underneath.
"I gotta plead ignorance here," he responded to his wife in a hilarious text-message conversation.
Those messages were shared by Hawley-Basso.
Read the full story on FoxNews.com.