Sixth child dies after school bus crash in Chattanooga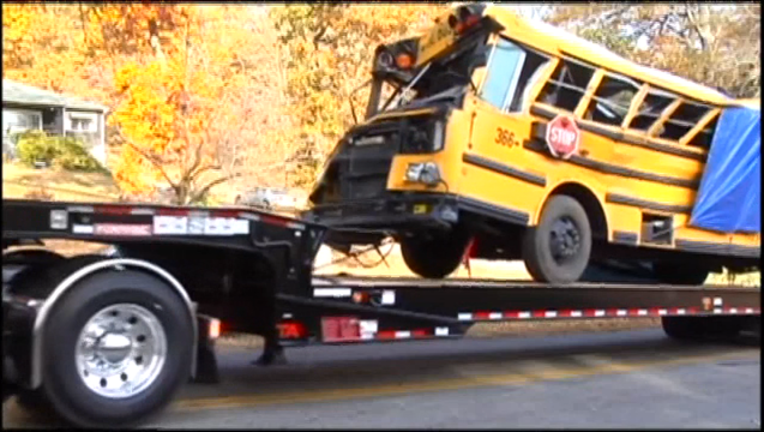 CHATTANOOGA, Tenn. - Police said late Wednesday another child has died from injuries he received in a school bus crash in Chattanooga earlier this week.
Family members confirm Keyonte Wilson passed away Wednesday. The 8-year-old boy Woodmore Elementary School student killed in the crash.
In a Facebook post late Wednesday, Kayonte's uncle, Darius Ward wrote:
"My lil soldier didn't make it. They couldn't revive him. Please keep the prayers flowing for my family and everyone else involved. I really do appreciate every single one of you who tried to reach out to me. God is still working."
Darius' post earlier this week showing a picture of his nephew and asking for prayers went viral.
FOX Chattanooga reports 9-year-old Cordayja Jones, 6-year-old D'Myunn Brown, 6-year-old Zyaira Mateen, 9-year-old Zoie Nash, and 10-year-old Zyanna Harris died Monday in the crash.
The driver of the bus, 24-year-old Johnthony Walker, was arrested and charged with five counts vehicular homicide, reckless endangerment and reckless driving following the crash.