Skydivers parachute into funeral of Army skydiver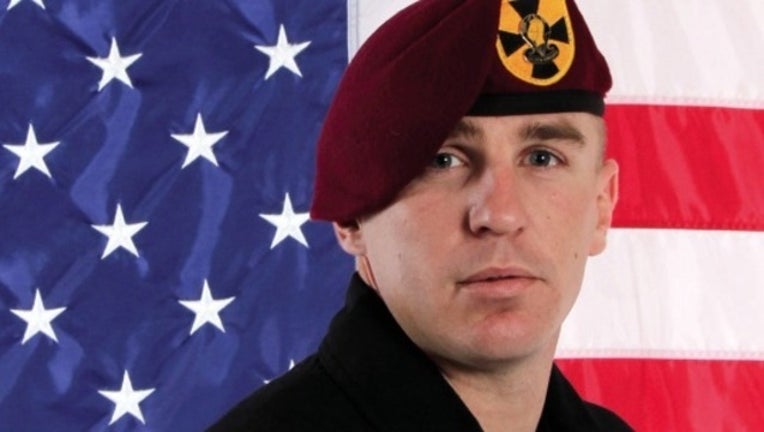 CINCINNATI (AP) - Professional skydivers and a fellow Army Golden Knight have paid tribute to the military parachutist killed in an accident at a Chicago air show by falling from the sky and landing at his funeral service.
Hundreds of other mourners joined the skydivers Saturday for the funeral of 32-year-old Master Sgt. Corey Hood in his Ohio hometown. The Army Golden Knights skydiver died Aug. 16 when he and another parachutist collided during a performance.
The Cincinnati Enquirer reports Hood's flag-draped coffin was carried onto the football field of Lakota West High School in West Chester Township. The newspaper reports Hood had long wished to parachute onto the field where he once played.
Hood served five tours of duty in Iraq and Afghanistan and earned numerous awards, including two Bronze Stars.
Copyright 2015 The Associated Press. All rights reserved. This material may not be published, broadcast, rewritten or redistributed.