Snow monkey at Lincoln Park Zoo names her baby via touchscreen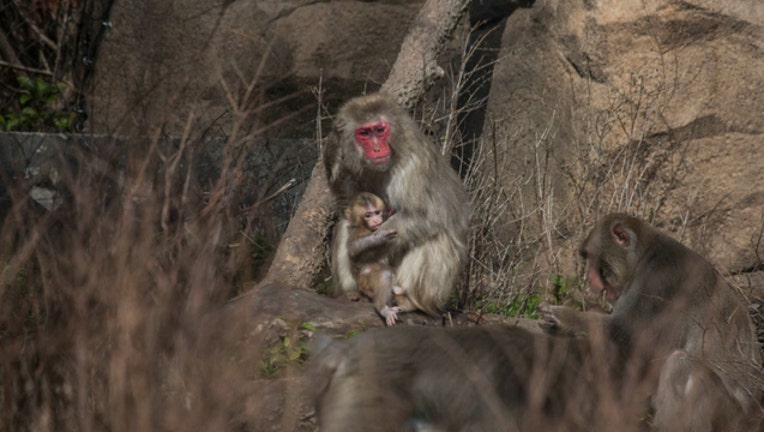 article
CHICAGO (SUN TIMES MEDIA WIRE) - A snow monkey chose the name for her one-month-old baby this week using a touchscreen computer at the Lincoln Park Zoo.
Izumi, 11, was given two options on the touchscreen computer in the zoo's state-of-the-art cognition cube at the macaque exhibit, according to a statement from the North Side zoo.
Her choices were Ikoma or Iwaki, both Japanese cities, names chosen to pay homage to the macaques' native habitat. She chose Iwaki.
The female infant was born March 18, the first of two spring snow monkey births at the zoo. Eleven-year-old Ono gave birth on April 13. The second infant's gender has not yet been determined.
Izumi, the highest ranking female in the zoo's snow monkey troupe, is also the most active participant and one of the fastest touchscreen problem-solvers when working with researchers in the cube, according to the zoo.
Both baby snow monkeys are on exhibit daily 10 a.m.-5 p.m. at the Regenstein Macaque Forest.