So much for a normal February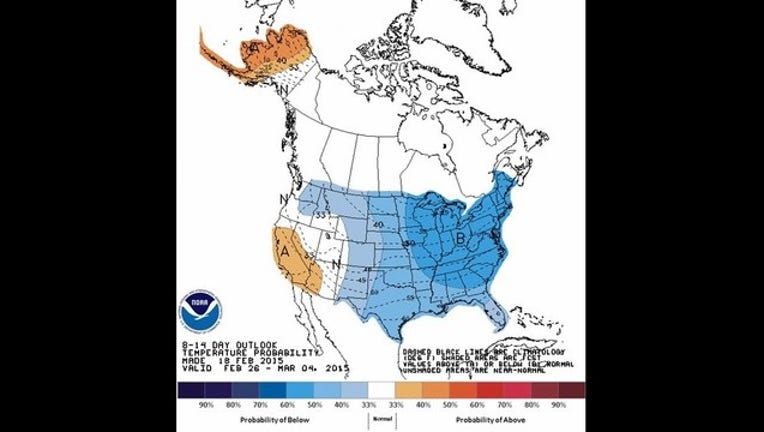 article
The forecast heading into February was for near normal temperatures and precipitation. Well, so much for that!
Through February 18th, the average high temperature at Chicago's O'Hare is 25.1 degrees. That's almost 9 degrees colder than normal.
The average low temperature is 9.01 degrees, which is nearly 10 degrees below normal.
The total snowfall for February stand at 20.3 inches compared to the monthly normal of 9.1 inches.
The high temperature for today, February 18th, reached only 8 degrees. This is the first time since 1963 that a high temperature stayed below 10 this late in the season.
The forecast high for Thursday is 3. This would break the record for coldest high temperature which stands at 9 set back in 1936.
This would be only the 2nd time in the history of record keeping that Chicago would see back to back daytime highs below 10 degrees since 1936 and 1889.
The Wind Chill Advisory that was issued today from the NWS is the 6th this winter compared to the normal of 3. Last winter the NWS issued 11 Wind Chill Advisories.
Ten days ago, Lake Michigan had only 27 percent ice coverage. Now, the lake is 63 percent covered in ice.
The forecast for the next 7 days calls for temperatures to remain well below normal with some accumulating snowfall this weekend.