Son of ex-Transportation chief LaHood takes seat in Congress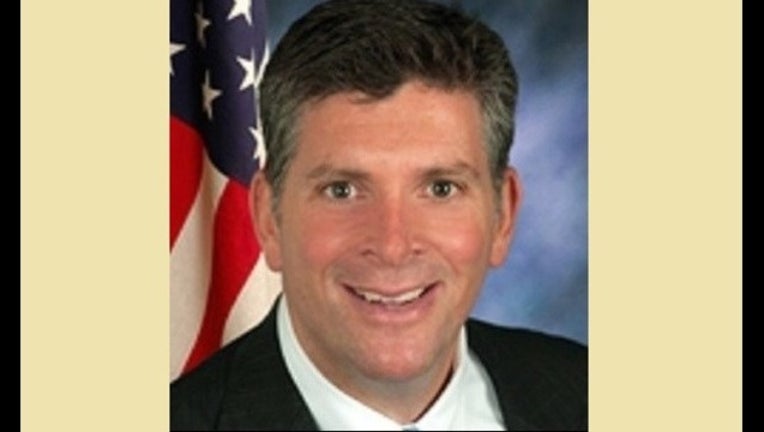 WASHINGTON (AP) — Darin LaHood was sworn in as the newest member of Congress Thursday and immediately made it clear he's no Aaron Schock, the disgraced former congressman LaHood replaced.
LaHood's father, former Transportation Secretary Ray LaHood, told reporters his son's new office had been repainted eggshell white — "very dull."
Schock resigned in March amid a spending scandal that included redecorating his congressional office in the style of television drama "Downton Abbey," complete with a red carpet and red walls accented with antique-looking frames and sconces.
Darin LaHood, a 47-year-old Republican, served in the Illinois state Senate and as a state and federal prosecutor before winning a special election to Congress last week.
LaHood's swearing-in brings the number of House members to 435, including 247 Republicans, the most since 1931 when the GOP had 270.
LaHood said he was proud to represent Peoria in Congress and noted that President Abraham Lincoln once held the House seat, which his father also held before becoming Transportation secretary from 2009 to 2013.
Veteran Rep. Luis Gutierrez, D-Ill., welcomed LaHood to Congress and said his father was one of his favorite colleagues. Darin LaHood is now best known in Washington as Ray LaHood's son, Gutierrez said, but soon Ray LaHood will be known as Darin's father.
The younger LaHood said he not settled on any committee assignments, but noted that he served on the transportation panel in the state Senate. In Congress, it may be a different story. "Agriculture is No. 1 in my district," he said.