Soon after leaving jail, man who beat murder rap fatally shot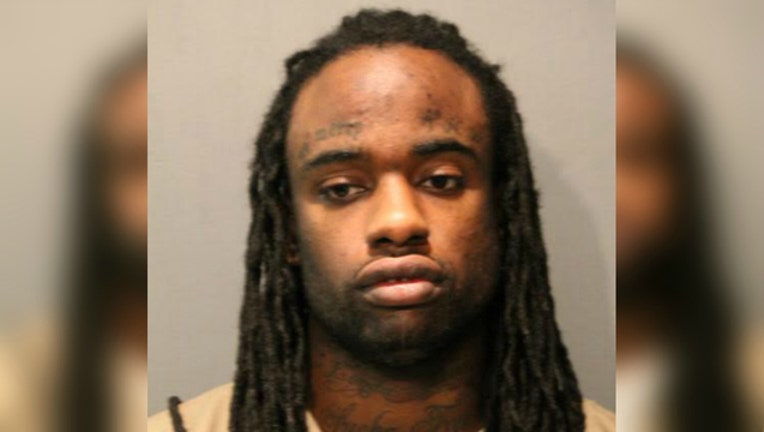 article
CHICAGO (SUN TIMES MEDIA WIRE) - A man who beat murder charges due to a technicality earlier this year was shot to death half an hour after bonding out of the Cook County Jail late Monday on separate armed robbery charges, the Chicago Sun-Times is reporting.
At 11:12 p.m., Kamari Belmont was released from jail after posting 10 percent of a $100,000 bond, according to the Cook County sheriff's office.
At 11:43 p.m., the 23-year-old was riding in a vehicle less than a mile from the jail when a white SUV pulled alongside him and someone inside opened fire, hitting him in the back and torso, according to Chicago Police.
At 11:57 p.m., he was pronounced dead after collapsing in the street in the 3300 block of South California, authorities said.
Belmont and two other men, 23-year-old Terrence Hogans and 21-year-old Khalil Powell, were charged with a pair of robberies that happened within an hour of each other early on May 1, 2015, police said at the time.
Hogans shot one of the victims in their first alleged robbery, which happened about 2 a.m. in the 3700 block of South Vincennes, Cook County prosecutors said at their bond hearing. That victim, 40-year-old North Side man Sorrell Marshall, died three weeks later of complications from his gunshot wounds.
The trio robbed two more people an hour later in the first block of East 21st Street, but police were able to track them down using a mobile tracking application on a victim's cellphone in the 500 block of West 43rd Street, prosecutors said. As officers approached, Hogans got out of the vehicle with a handgun in his waistband and lunged at one of the officers with a forearm to the chest, authorities said. An officer shot him once in the arm and chest and he ran away, prosecutors said. The other two men were arrested, as was Hogans when he showed up at Mercy Hospital.
An autopsy didn't immediately rule on the manner of Marshall's death, but it was later ruled a homicide, according to the Cook County medical examiner's office. Charges against the men were later upgraded from armed robbery to murder.
The murder charges against Belmont were dropped Jan. 27, court records show. A state statute stipulates that, after agreed upon continuances, a person accused of a crime who is still in custody must be brought to trial 120 days after making a demand.
Court records show that Belmont made a demand for trial on April 15, 2016. Between May 2015 and mid-January 2017, Belmont's attorneys and prosecutors agreed to at least 12 case continuances, records show.
When Belmont's charges were dropped, a judge set bond at $100,000 for the second robbery. He posted 10 percent and was released Monday night before the shooting.