St. Baldrick's: Hundreds of suburban students get heads shaved for charity
COOK COUNTY - More than 300 students and staff in the Park Ridge-Niles school district got their heads shaved on Wednesday to help children who have cancer.
The school district says their event is the number one St. Baldrick's fundraising event in the world.
"Park Ridge-Niles School District 64 is so proud of our two middle schools and the entire community for helping us raise more than $440,000 this year," a spokesperson said.
SUBSCRIBE TO FOX 32 CHICAGO ON YOUTUBE
The school district's fundraising goal is $500,000. You can donate HERE.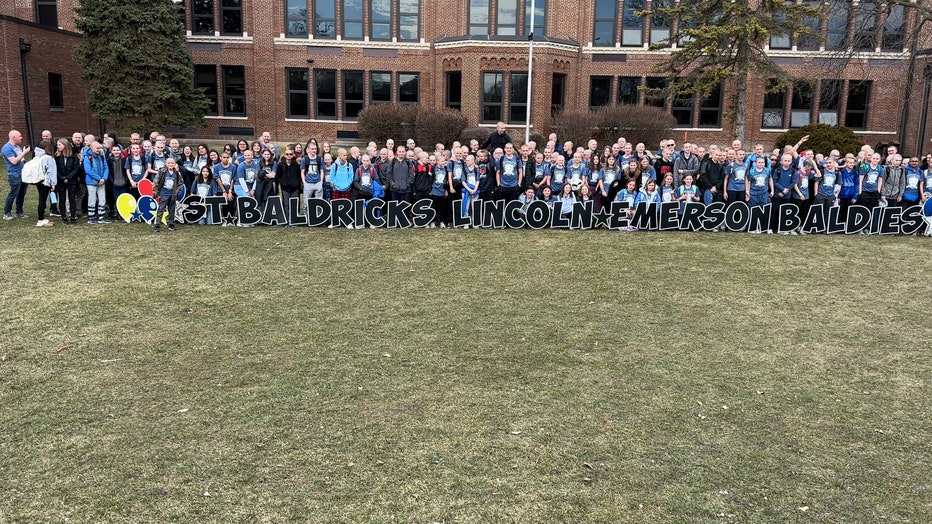 Lincoln Baldies group picture | Provided
Benny Martinez, who is a former Lincoln Middle School student and cancer survivor, was the first person to get his head shaved at Lincoln.
Since 2011, the school district has helped raised more than $1.2 million for childhood cancer research.