Stevie Wonder jabs climate change deniers in speech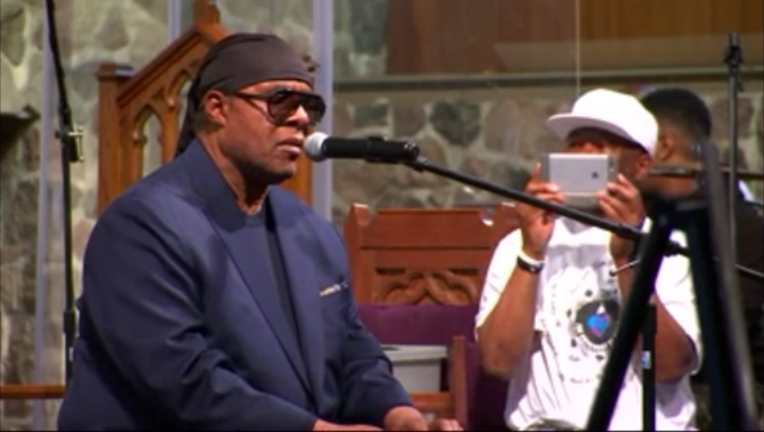 article
FOX NEWS - Hollywood's hurricane relief telethon turned political with many stars using the opportunity to share their liberal platforms.
Stevie Wonder opened the one-hour televised event with a monologue about coming together, regardless of race, religion, political affiliation or sexual preference to help those devastated by the storms. However, he closed the speech by taking a shot at those who deny climate change.
"Anyone who believes there's no such thing as global warming must be blind or unintelligent, Lord, please save us all," he said before singing "Lean on Me."
Houston native Beyonce said in a video message aired on the telethon that hurricanes Harvey and Irma were a big blow following the recent "violence and racism in this country. She added she thought times "couldn't possibly get worse," but then the hurricanes hit.
Justin Bieber's manager Scooter Braun who organized the telethon was seemingly aiming his remarks about "hate and division" towards President Trump.