Stripper's jealous boyfriend set fire to strip club, cops say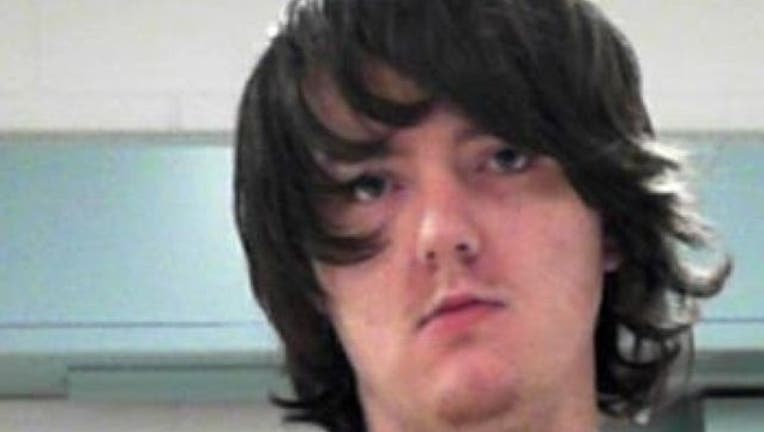 FOX NEWS - A jealous boyfriend told police he set a West Virginia strip club on fire because he was tired of his girlfriend working there, authorities said.
Creio Chance Bishop, 21, of Huntington, W.Va., was arrested Wednesday after he allegedly set the exterior of JB's Gentlemen's Club on fire, the West Virginia State Fire Marshal reported.
Bishop reportedly set the strip club on fire early Wednesday and fled to a nearby Walmart. A bystander, who alerted police about the blaze, said Bishop told him to "leave the fire alone and mind his own business," WSAZ reported.
Deputies discovered Bishop near the scene with a black trash bag. The envious lover told police he "Was tired of his girlfriend working at JB's, so he set it on fire," WCHS-TV reported.
No one was injured in the fire but there was about $1,000 in damage, Jim Reed, the strip club's owner, told WSAZ. Reed said Bishop's girlfriend's job was also in jeopardy.
"I hate doing it, but I got to protect my business," Reed said. "He might do this again. It might be worse next time."
"It's stupid. She's trying to make a living for herself. He's not doing nothing," Reed said. "She's paying the bills, from what I understand."
Reed said the girlfriend was a nice and quiet girl and was upset about the incident.
Sheriff Chuck Zerkle, of the Cabell County Sheriff's Department, said surveillance footage helped deputies identify Bishop.
"Young guy," Zerkle told WSAZ. "He got himself in a big mess now."