Study: Illinois is short 600 school substitutes a day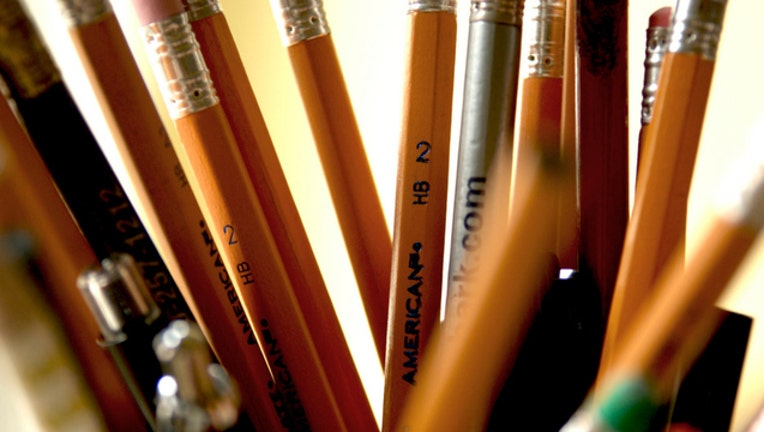 article
SPRINGFIELD, Ill. (AP) - Public-school administrators are scrambling to find substitute teachers for as many as 600 Illinois classrooms a day, a survey finds.
The review released Tuesday by the Illinois Association of Regional Superintendents of Schools revealed that teachers call in more than 16,500 absences each week. School officials have trouble finding replacements for nearly 20 percent of them.
Association president Jeff Vose, who is regional school superintendent for Sangamon and Menard counties, said that a 2012 increase in substitute teacher certification requirements may have discouraged some educators from applying to be fill-in teachers. The law increasing certification requirements raised the application fee to $100, bringing applicants' total registration costs to around $200. It also added a background check to ward off concerns about "educator misconduct with students," which accounts for roughly $50 of the total fee.
"Districts are desperate to get quality individuals," Vose told The Associated Press in a phone interview Tuesday. "However, at some point, they're just searching for a body to be in front of the classroom."
He said when schools cannot find a teacher, principals and administrators often step in and that takes time away from them working on administrative duties.
The review of nearly 400 school districts found that teacher absences are especially common in the more populated Chicago suburbs. But substitute shortages are most prevalent in southern and western Illinois.
In addition to completing the background check and paying fees, substitutes in Illinois must have a four-year college degree.
The increased cost places an extra burden on recruiting efforts in some rural districts where substitutes are paid as much as $20 less per day than their urban counterparts, Vose said.
Schools are amplifying recruiting efforts, helped along by a new law set to take effect next year. That law, signed by Gov. Bruce Rauner last week, will reduce the application fee by $50 and remove a pending basic skills test requirement.
A number of educational organizations, including the Association of Regional Superintendents of Schools, pushed for the legislation. Vose called it a "good start" and said the superintendents group is working with the Illinois State Board of Education to address additional issues that would-be substitutes might face.
Board of Education spokeswoman Jackie Matthews said in an email Tuesday that the board is "exploring better and more creative ways" to collaborate with district leaders and regional superintendents on substitute teacher outreach. She added that the board is also working with management and labor unions on a bill to continue streamlining the licensing process.
___
Follow Kiannah Sepeda-Miller at https://www.twitter.com/kiannahsepeda