Sturgeon jumps on boat, kills girl, 5, and injures two others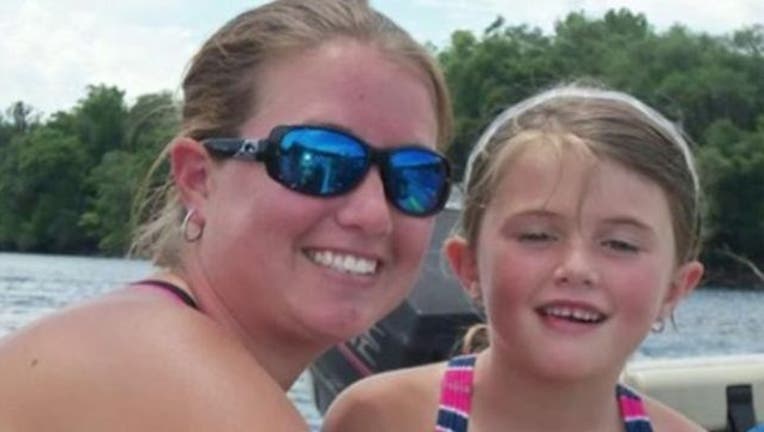 article
Florida officials are investigating a sturgeon strike that killed a 5-year-old girl and injured her mother and older brother.
All three were on a boat on the Suwannee River in Dixie County Thursday night when a huge sturgeon jumped out of the water and smacked into them.
"Our thoughts and prayers go out to the family at this time," Florida Fish and Wildlife Commission regional director Andy Krause said. "This is a terrible tragedy."
A spokeswoman for the agency said many details are still under investigation, the Gainesville Sun reported Saturday.
Wildlife officials identified the dead girl as Jaylon Rippy of Trenton, Fla.
She was airlifted to a Gainesville Hospital, along with her mother, Tanya Rippy, 31, and her 9-year-old brother Trevor.
The boy suffered a broken arm, WCJB-TV reported Saturday.
The mother sustained injuries to her face mostly around her eyes, the station said.
The Sun said Jaylon's father, who was on the boat, was not injured.
WCJB reported that Jaylon and her family were on a friend's boat. The sturgeon hit them as they were helping the friend take the boat out of the water near the Joe Anderson Boat Ramp in Fanning Springs.
Wildlife officials said Jaylon is the first fatality recorded from a sturgeon strike on the Suwannee River. Several others have been injured by jumping sturgeon this year.
The most recent incident took place Friday when a Sanderson couple was struck while boating on the Santa Fe River heading eastbound from the Suwannee. Colleen Harvey, 42, and her husband Charles, 41, were taken to the hospital.
The fish are known for leaping more than 7 feet above the water. They can grow up to 8 feet long and weigh up to 200 pounds and can cause serious injuries.
The Sun said sturgeon usually return from the Gulf to the Suwannee in the spring and that low river levels this year are causing the sturgeon to jump more frequently than in recent years. The newspaper said scientists can't explain why the fish jump, but they are confident the fish are not trying to attack boaters.
WCJB said family friends have established a fundraising page on GoFundMe to help the Rippy family raise money to defray funeral and medical costs.
The Associated Press contributed to this report.