Substitute teacher says he was banned after thanking students who stood for Pledge of Allegiance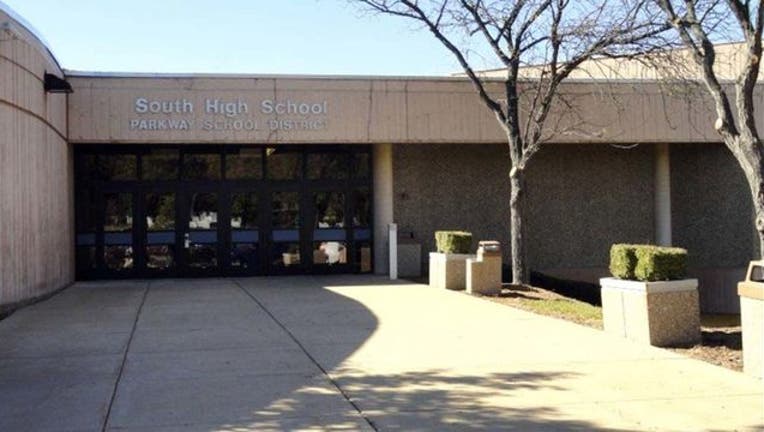 FOX News -- A Missouri substitute teacher claims he was banned from working at a high school after a "hurt" student reported him for thanking those who stood up during the Pledge of Allegiance.
Jim Furkin spoke Wednesday night at the Parkway School Board meeting, defending himself over an incident in late October that he believes was the at the root of the ban.
Furkin told The St. Louis Post-Dispatch that he was filling in for a freshman English class at Parkway South High when the pledge came over the public address system.
He said that "two or three" students normally opt out and sit because they aren't required to stand by the administration.
"At the end of the pledge, I said: 'Thanks to all of you that participated in that. I'm sure that all of those families who lost loved ones so that we could enjoy the freedoms we have today would appreciate the effort,'" he said.
Furkin says it was at this point that a student asked to go to the counselor's office. He was later questioned over what happened because the student was reportedly "hurt" by his statement. Furkin apologized, saying it "wasn't my intent at all."
He said the next day he was "no longer welcome."
But the school is arguing that Furkin was prevented from returning for several reasons unrelated to his allegation.
"We proudly recite our Pledge of Allegiance in all Parkway schools and classrooms. Students choose to participate, which is their right, and our role as educators is not to make a judgment about that choice," Superintendent Dr. Keith Marty said in a statement on Friday.
"While we cannot share details of individual personnel matters, we would not recommend that a substitute teacher be restricted from a school simply based on a single isolated incident such as this.
The school claims the Furkin was "restricted" from another school in the district after recording a student on video without consent. He also allegedly shared his "personal contact information" with other students.
"He did not maintain the high standards we expect of adults who work with our children," Marty wrote.
Furkin has worked as a substitute in St. Louis County's Parkway School District for almost 10 years.
The Associated Press contributed to this report.