South suburban Chicago man charged with killing grandparents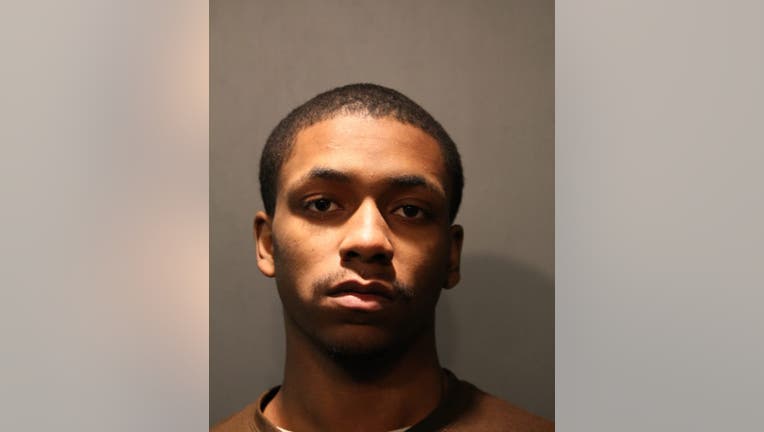 article
MARKHAM, Ill. - A recently paroled 20-year-old man allegedly stabbed his grandparents to death Monday and sat quietly in a room of their Markham home until authorities arrived.
Cook County prosecutors didn't offer a motive during Romel Tyson's bond hearing Thursday, but said there appeared to be a struggle in the home since blood was smeared on the wall and a bloody knife, flashlight and broom were found nearby.
Police and paramedics discovered the bodies after they broke through the front door of the home, in the 16600 block of Sawyer Avenue, around 4:30 p.m. Monday.
Inside, they found a shirtless 67-year-old Gabriel Tyson Sr. in a pool of blood near the door with four deep stab wounds to his chest, neck and back, prosecutors said.
The blood-soaked body of 65-year-old Carmella Tyson was in a bedroom with multiple stab wounds to the head, face, arm and hands, prosecutors said.
In another room, police allegedly found Romel Tyson sitting in a chair with blood on his hands, shoes and clothes. He had cuts to his fingers on both hands, but was otherwise uninjured, prosecutors said.
Romel Tyson's last contact with anyone outside the house was when he spoke to his brother by phone earlier that day, prosecutors said.
The house was locked from the inside and there were no signs of a break-in, prosecutors said. Romel Tyson allegedly later admitted to police that there was no one in the house Monday beside him and his grandparents.
Romel Tyson had been living with his grandparents since he was paroled June 22, prosecutors said. He had recently served time in an Illinois prison for violating probation restrictions for a 2017 residential burglary conviction in Chicago.
Romel Tyson completed junior year of high school and had done work to obtain a GED at Dawson Technical Institute of Kennedy King College, according to an assistant public defender who called the prosecution's evidence "completely circumstantial."
Judge Luciano Panici called Romel Tyson "a danger to the community" and ordered him held without bail on two counts of first-degree murder.
He is expected back in court Sept. 24.