Suburban officer accused of using excessive force sentenced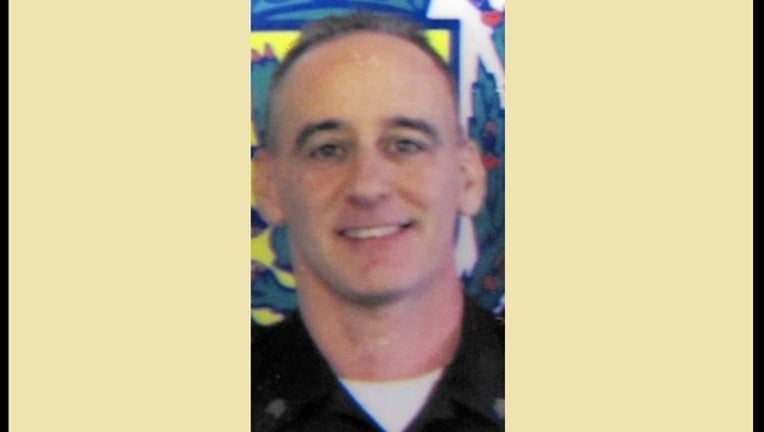 article
CHICAGO (AP) — A former suburban Chicago deputy police chief was sentenced Friday to 15 months in prison for allegedly using excessive force during an arrest four years ago.
The sentence handed Steven Zamiar by U.S. District Judge Sharon Johnson Coleman was below what prosecutors sought.
In arguing for a sentence of about seven years, Assistant U.S. Attorney Patrick Otlewski said Zamiar was supposed to be setting an example for the Midlothian police force. He said instead, Zamiar's actions spoke of a man who believes he's above the law.
"He put on that display of power," Otlewski said. "He showed them who the law is. What sort of example does that set?"
Zamiar was convicted in December of federal civil rights violations for chasing and beating James Snyder, who had been identified as being involved in a bar fight on Thanksgiving morning 2011.
Before sentencing, Zamiar wept as he apologized to his family and Snyder "for any suffering he has been through."
"My name will now be associated as part of a problem with law enforcement, and I am truly sorry for that," said Zamiar, 48, as he wiped his eyes with a tissue.
In sentencing Zamiar, Coleman noted that he "crossed the line from being a trusted authority figure to being an officer out of control." However, she noted that a letter written by Snyder said the victim didn't see the need to "ruin" Zamiar's life.
"It's not like he shot me," Snyder wrote.
Zamiar testified during his trial that he struck Snyder only after he refused to obey commands, turned toward him and got into a fighting position. However, Police Sgt. Edmund Olmos backed up Snyder's version of events, telling the jury he saw Zamiar strike the man as he was trying to run for cover.