Suburban police hunting man who left Christmas cards on strangers' doors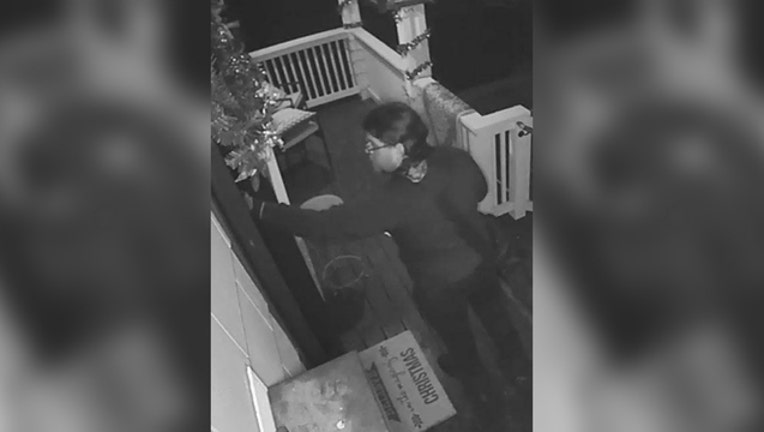 article
GLENVIEW, Illinois (Fox 32 News) - Police in suburban Chicago are trying to identify a man who left Christmas cards on several front doors.
Police said the man left the cards on homes in the Central Road/Shermer Road area on Dec. 18 at 1:45 a.m.
The man is described as being 30- to 40-years-old, white, 5'7" to 5'9", 180 to 200 pounds, with long brown hair in a ponytail and a goatee. 
Police did not say in their Facebook post why they wanted to talk with the man, leaving residents to speculate. Some said that the man's efforts were a thief's trick, and that he was waiting to see if residents were home and would thus remove the cards. 
Others, like Paul Fuchs, were willing to give the man the benefit of the doubt. Fuchs wrote: "You know, Sometimes acts are kind and not nefarious. We received a card and it was nice. So I will spread the message left on the card. 'Wishing you and your family a Merry Christmas! Santa.'"