Summerfest 2022 lineup, headliners announced
MILWAUKEE - The Big Gig is back for three weekends this summer with more than 100 headliners. The full list of bands was revealed on Tuesday, March 29.
Headliners at the American Family Insurance Amphitheater include: Jason Aldean (June 23), Justin Bieber (June 24), Lil Wayne/Wiz Khalifa/Wu-Tang Clan (June 25), TBA (June 30), Machine Gun Kelly (July 1), Halsey (July 2), Rod Stewart (July 7), Backstreet Boys (July 8) and Thomas Rhett (July 9). 
On a cold Tuesday in Milwaukee, Tifanee Jandron made some summer plans.
"I wouldn't mind going just to see, I think I saw Machine Gun Kelly," said Jandron. "That would be fun."
The Milwaukee-area native isn't new to Summerfest.
"Halsey would be nice," said Jandron. "I've seen her in concert before, and she's really, really good so I would probably see her, too."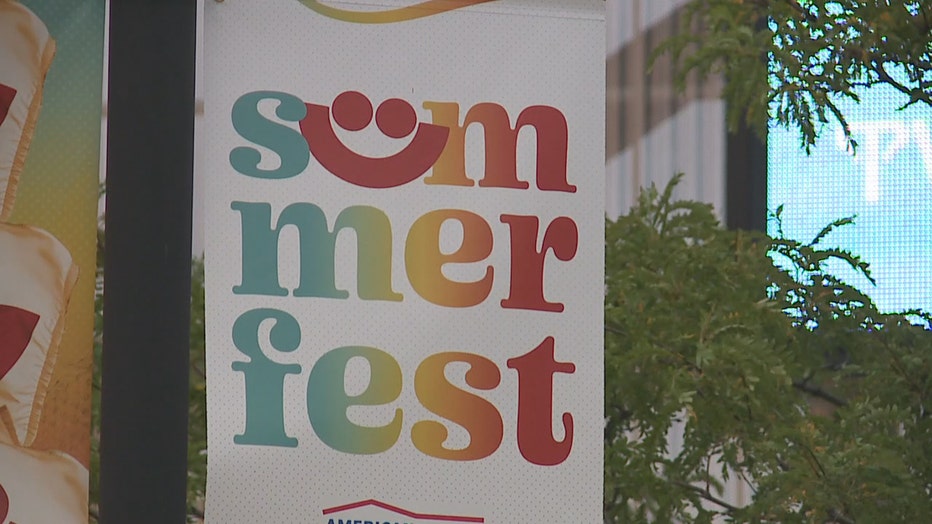 Summerfest is sticking with the three-weekend format from 2021. The dates for 2022 are June 23-25, June 30-July 2 and July 7-9.
"The true test will be this summer," said Bob Babisch. "I think people will be ready to go out, and knock it out of the park and have some fun."
Babisch is the man responsible for bringing in acts like Justin Bieber, the Backstreet Boys, Rod Stewart and Machine Gun Kelly.
"They're excited about working," said Babisch. "I mean, most bands that are out there this summer, and there's a lot of them working now all the way through the year, they're itching to get back out, and get on these stages and show people what they got."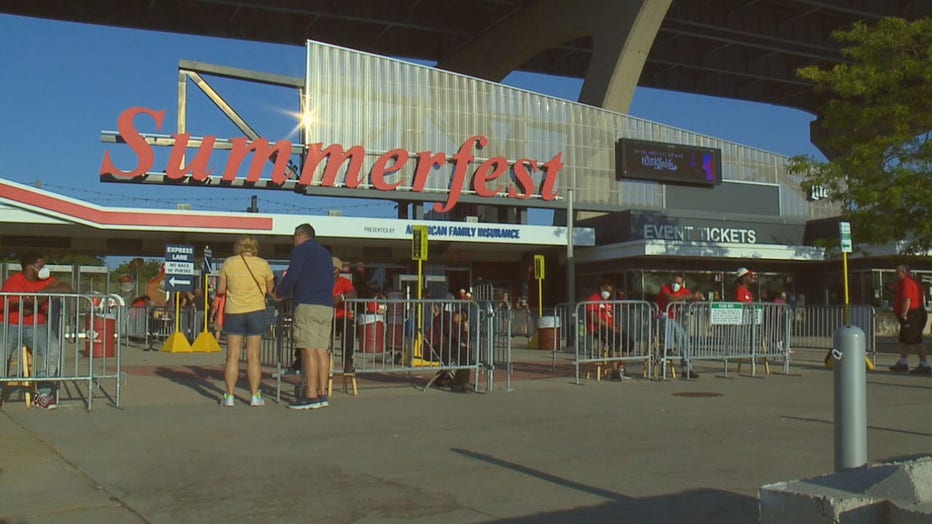 You won't be required to show proof of COVID-19 vaccination in 2022 or wear a mask. Babisch expects large crowds and plenty of smiling faces at the Big Gig.
"I'm just looking forward to being back in the summer," said Babisch. "There's something about the energy of people that can take their vacations during that time, aren't in school and can go and have a good time."
Babisch announced earlier in March that he plans to take a step back from his role as entertainment vice president, adding that Summerfest is in good hands. 
Visit Summerfest.com for the full festival lineup, including artist date, stage and time slot.
SIGN UP TODAY: Get daily headlines, breaking news emails from FOX6 News