Surfer narrowly escapes shark attack off California coast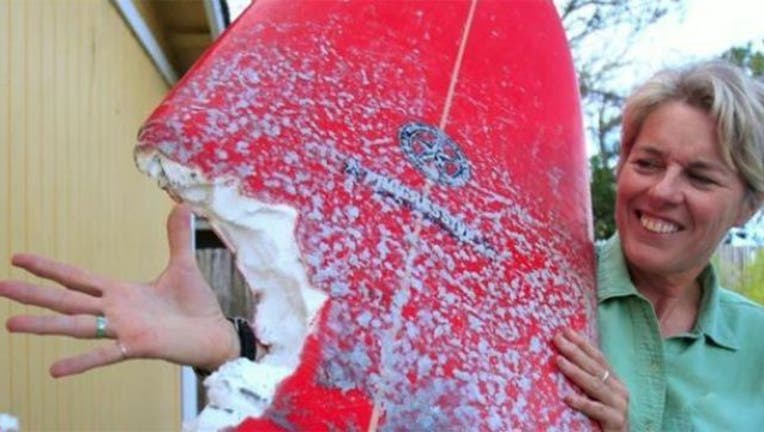 article
(FoxNews.com) - A California surfer narrowly escaped injury on Saturday after a great white shark bit off a chunk of her board off the state's central coast.
Elinor Dempsey, 54, of Los Osos, California, said she was surfing at Morro Strand State Beach, just north of Morro Bay, around 10 a.m. when a shark swam under her board and chomped on it, leaving a 14-inch wide bite mark.
"First I thought it was a dolphin and I thought, 'What the hell is he doing?'" Dempsey told the San Luis Obispo Tribune. "And he kind of landed on my board. Then I realized he had taken a chunk. And I was, like, that's not what dolphins do."
Dempsey pushed her board toward the shark and jumped off. Other surfers who saw the attack warned everyone else to get out of the water. Some of the surfers helped Dempsey reunite with her board, and she got back on it to get to the shore.
Read more on FoxNews.com.