Suspect in fatal DUI crash arrested on victim's 43rd wedding anniversary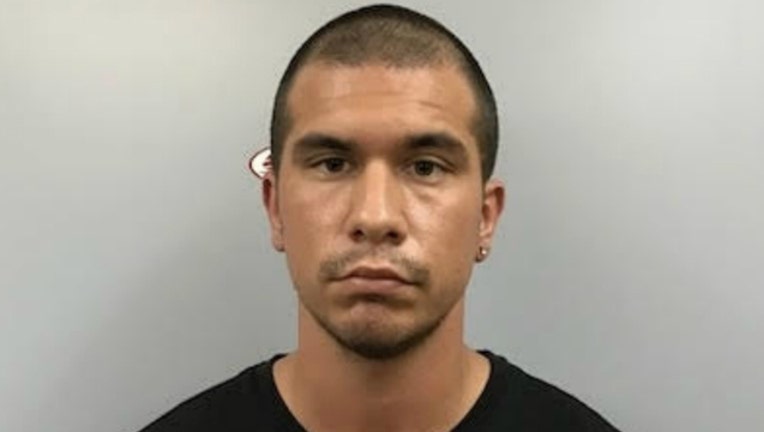 article
ROUND LAKE PARK (Sun-Times Media Wire) - A man charged with DUI and reckless homicide for a fatal crash earlier this year in Round Lake Park was arrested Wednesday on what would have been the victim's 43rd wedding anniversary.
Steven A. Rosellini, 27, was charged with failure to report an accident involving a death, reckless homicide with a motor vehicle, two counts of aggravated DUI causing death and two counts of aggravated DUI causing bodily harm for the March 25 crash, according to a statement from Round Lake Park Police Chief George Filenko.
Rosellini was driving south about 9:10 p.m. on Hainesville Road when he clipped another vehicle and took off, Filenko said. His vehicle then rear-ended another southbound car driven by 65-year-old Walter Bajorek, and both of those vehicles went off the road.
Witnesses told investigators the crash "sounded like a bomb had exploded," Filenko said. Rosellini ran away on foot after the crash.
Bajorek and his wife, who was a passenger in his vehicle, were taken to Condell Medical Center in Libertyville, Filenko said. Bajorek was later pronounced dead.
Preliminary autopsy results indicated he died from multiple traumatic injuries he suffered in the crash, but routine toxicology testing results were pending, according to Lake County Coroner Dr. Howard Cooper.
A passenger from Rosellini's vehicle was also taken to the hospital, Filenko said. The driver of the vehicle that had been clipped was not hurt.
Bajorek's family helped investigators and a Lake County Sheriff's Office K-9 Unit track Rosellini down within an hour, but he was not charged at the time, Filenko said. The family kept tabs on him via social media.
A warrant for Rosellini's arrest was issued at 3 p.m. Wednesday, Filenko said. He was taken into custody by Round Lake Park police about 3:20 p.m. and was subsequently charged.
"We were adamant about apprehending him today," Filenko said in the statement. "The victim and his wife would've celebrated their 43rd wedding anniversary today."
Rosellini, who lives in Grayslake, was being held at the Lake County Jail with a bail amount of $1 million, according to the Lake County Sheriff's Office. His next court date was scheduled for Aug. 2.