Suspected looters arrested, Carr Fire grows to nearly 100,000 acres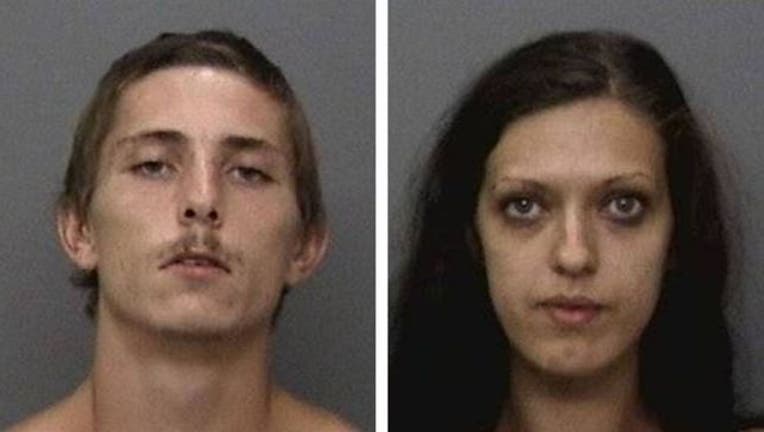 article
REDDING, Calif. (KTVU/AP) - Authorities have arrested two people on suspicion of looting homes that had been evacuated due to an explosive wildfire.
The Sacramento Bee reports that 25-year-old Jade Ball and 19-year-old Jack Fannin, of Redding, were found with what police said was evidence tying them to several burglaries.
The so-called Carr Fire prompted mandatory evacuations for tens of thousands of people in Redding, a city hundreds of miles north of San Francisco. It has destroyed over 720 houses and is threatening 5,000 structures. As of Monday, the fire had burned more than 98,000 acres and was 20 percent contained. In addition, a firefighters, a bulldozer operator, and four others including Melody Bledsoe and her great-grandchildren, James Roberts, 5, and Emily Roberts, 4, died in the blaze. the remaining person has not been formally identified as of yet.
The cause of the fire, CalFire reported, was the mechanical failure of a vehicle. 
Authorities say a homeowner who stayed behind flagged down an officer after he noticed evidence that people had been in his house.
Officers found a nearby home with evidence of a broken-in door and discovered electronic items stacked by the front door. Police say they do not believe the homeowners placed the items like that before evacuating.