Suspects in Verizon store robbery try to hide in police station lobby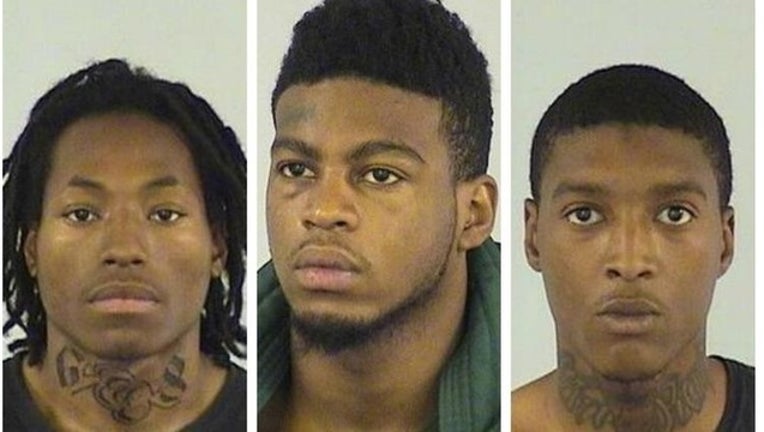 article
SUN-TIMES MEDIA WIRE - In one of the worst-planned getaways in criminal history, three Chicago men suspected of robbing a Verizon store were captured trying to hide inside a north suburban police station.
The Verizon cellphone store in the Carriage Way shopping center at 235 S. Waukegan Rd. was robbed at gunpoint at 4:13 p.m. Friday, according to Lake Bluff Police Deputy Chief Mike Hosking.
Two suspects entered the store, tied up the store clerks and took them to the back of the store, he said. The employees were not harmed.
Descriptions of the suspects were broadcast to local police departments, and they were spotted in a car on U.S. 41 in Lake Forest, Hosking said. The vehicle had been reported stolen in Chicago.
Officers from Lake Bluff and Lake Forest pursued the vehicle southbound on 41 for about 8 miles, the chase ending when the suspects' vehicle crashed near the Jewel-Osco store on Old Deerfield Road in Highland Park.
That's also not far from the Highland Park Police Department, something the suspects did not seem to be aware of as they ran from the scene of the crash.
One man was caught jumping over a wall into the police department parking lot, according to Highland Park police. The other two ran inside the building, where they were found trying to hide behind a vending machine in the lobby.
They were "successfully apprehended," Hosking said.
About 20 cellphones and other stolen electronic devices were found in the car, along with a handgun.
Arrested were Eddie L. Hill, 24, of the 9000 block of South King Drive; Cordell C. Price, 21, of the 0-100 block of East 100th Place; and Aries A Rickenbacker, 22, of the 8000 block of South Vernon, according to Hosking.
All three are charged with armed robbery, aggravated robbery, unlawful restraint, armed violence, unlawful use of a weapon by a felon, possession of a deface firearm and two counts of aggravated unlawful use of weapon for not having FOID cards or concealed carry permits, according to the Lake County sheriff's office.
They remained in the Lake County Jail as of Tuesday, Hill and Price on $500,000 bonds, and Rickenbacker on $750,000, according to the sheriff's office.
They are next scheduled to appear in court Oct. 5 in Waukegan.