Texas police seek girls, 14 and 7; may be with person of interest in suspicious death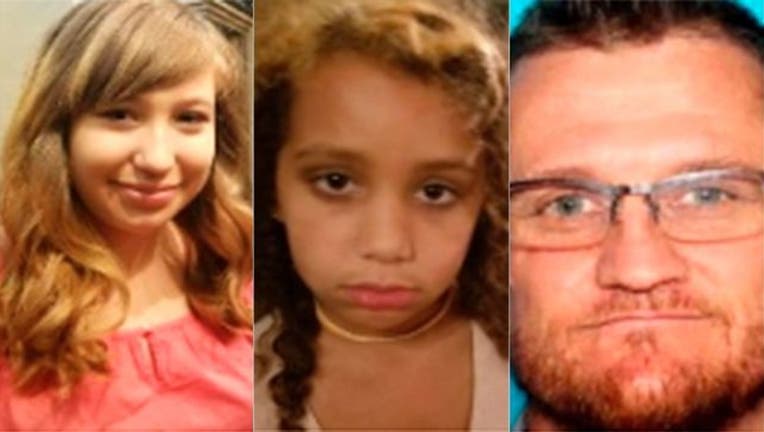 article
(FoxNews.com) - Texas police have issued an Amber Alert for two girls, 14 and 7, who may be with a man described as a "person of interest" in a suspicious death.
Lilianais Victoria Cake Griffith, 14, and Luluvioletta Mariposo Bandera-Margaret, 7, are "both associated with a person of interest in the suspicious death investigation," police said in a statement, according to KHOU.
After responding to a welfare check in the 2600 block of Leslie Court in Round Rock, police found a deceased woman inside. Her identity is currently unclear.
Police believe that Terry Allen Miles, 44, is connected to the suspicious death and the abduction.
Miles is 6-feet 2-inches and weighs 200 pounds. He has hazel eyes, wears glasses and has a beard, according to KHOU. He was last heard from in Round Rock on Saturday. He is driving a gray 2017 Hyundai Accent with Texas license plate JGH9845. The car also has a white sticker on the upper right hand corner of the rear window.
He may be headed toward Louisiana, according to KHOU.
Griffith is 5-feet 10-inches, weighs 100 pounds and has brown eyes. She also has a nose stud in her right nostril and has braces. Bandera-Margaret is 4-feet 5-inches and weighs 75 pounds. She has curly brown hair and brown eyes.
If you have any information regarding this situation, call Round Rock police at 512-218-5516.
More on FoxNews.com.
This is a developing story. Please check back for updates.