The Deep Dish: Leon Bridges, Basia Bulat, Carly Rae Jepsen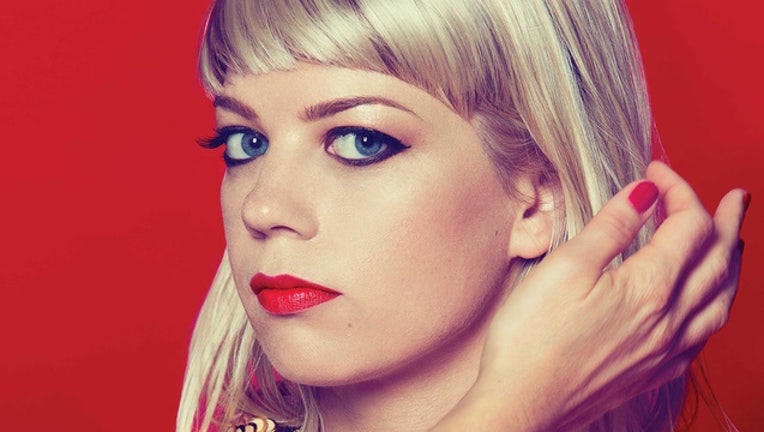 article
CHICAGO (FOX 32 News) - Welcome to The Deep Dish! My name is Mauricio Reyes. You may have seen my face before on Good Day Chicago and now you can read my words, right here! Each week I'll be serving up musical happenings from around the city and beyond. Follow me on Twitter @mauricioxreyes and listen to my weekly radio show on CHIRPRadio.org, Thursdays 3-6 p.m. Enjoy!
Leon Bridges
Fri. 3/11, 7:30 p.m. @ Chicago Theatre
This time last year, Leon Bridges was starting to gain some major buzz after a couple of strong singles. One year later, Bridges has appeared at major music festivals, commercials, Saturday Night Live, and the Grammy's as a nominee for best R&B album. This seems like a lot considering that two years ago, Bridges was still bussing tables in Fort Worth, Texas. Though not quite at the level of D'Angelo -- the eventual Grammy winner for best R&B album -- Bridges feels like a breath of fresh air capitalizing on a vintage sound.
Basia Bulat
Fri. 3/11, 10 p.m. @ Lincoln Hall
Already having received a coveted 8.5 slices out of 10 from the Deep Dish for her amazing new album, Good Advice, Basia Bulat is riding high with her latest release. Produced by My Morning Jacket's Jim James, Good Advice highlights the Canadian's sublime and powerful voice. It's still early, but this album should win the actually coveted Polaris Music Prize--Canada's top prize for best album. Here's some great advice... can't afford the $800 ticket to see Adele in July? Hit up Lincoln Hall this weekend. You will not be disappointed.
Carly Rae Jepsen
Sat. 3/12, 7:30 p.m. @ Metro
This is crazy...Carly Rae Jepsen is considered cool. Maybe. After exploding into the pop world with her massive hit, "Call Me Maybe" -- don't lie to yourself, that song was stuck in your head for weeks -- Jepsen has had a re-invention of sorts. Her latest album, Emotions, found her working with Vampire Weekend's Rostam Batmanglij, Dev Haynes, aka Blood Orange and producer of the moment, Ariel Rechtshaid. That's worth a few cool points in the indie world, but it's Jepsen's headlining slot on this year's Pitchfork Festival lineup that has some heads scratching and turning.
New Order
Wed. 3/17, 7:30 p.m. @ Chicago Theatre
The iconic Mancunian band returns to Chicago to support their underrated 2015 release, Complete. Expect hit after hit with sprinkles of new material, whose best parts hold up against New Order's legendary catalogue. What not to expect? Peter Hook, who is long gone and suing his former bandmates for royalties after his departure in 2007. Hate will tear us apart.
Also playing:
Leviatation Festival 3/10-12 Thalia Hall
Radkey Fri. 3/11 8 p.m. @ Double Door
Chvrches 3/13-14 8 p.m. @ Riviera
Album of the week:
RÜFÜS DÜ SOL - Bloom
Foreign Family Collective
8 slices out of 10 🍕🍕🍕🍕🍕🍕🍕🍕
A tropical house group from Australia that recorded in Berlin? That's a lot to wrap your head around but this trio is already a big hit down-under as their status continues to grow in the U.S. with slots on this year's Coachella and Panorama lineups. Warning: This album will make you dance.