'The Red Angel': Chinatown sculpture honors Bernie Wong
CHICAGO - "The Red Angel" now hovers over the edge of Chinatown. It's a steel sculpture honoring Bernie Wong, a woman who watched over the community for decades.
"The Red Angel is appropriately named as Bernie was an angel, our angel," said Cary Wong from the Albert and Bernie Wong Senior Living Community.
Wong died in April, and many including her family were on hand Tuesday morning to dedicate the sculpture created to honor her life and legacy.
The sculpture sits across the street from the Chinese American Services League, which Wong founded. She's credited with helping hundreds of thousands of people, from kids in daycare to elderly in need of food.
"Through decades of advocacy, activism and community service, she blazed a trail of successes and opened up countless doors of opportunity for those who look like her and had similar experience and we were all, regardless of our origins, the better for it," said Mayor Lori Lightfoot.
On that long list of people Wong helped are many who got support to earn their American citizenship. That includes two brothers from China, DaHuang Zhou and ShanZuo Zhou, who created the work of art.
"We have made this sculpture with great emotion because it is a great memory for Bernie and also for the Chinatown community," said DaHuang Zhou. "I'm thinking of our friend Bernie. Her love, passion and great spirits have changed so many people's lives."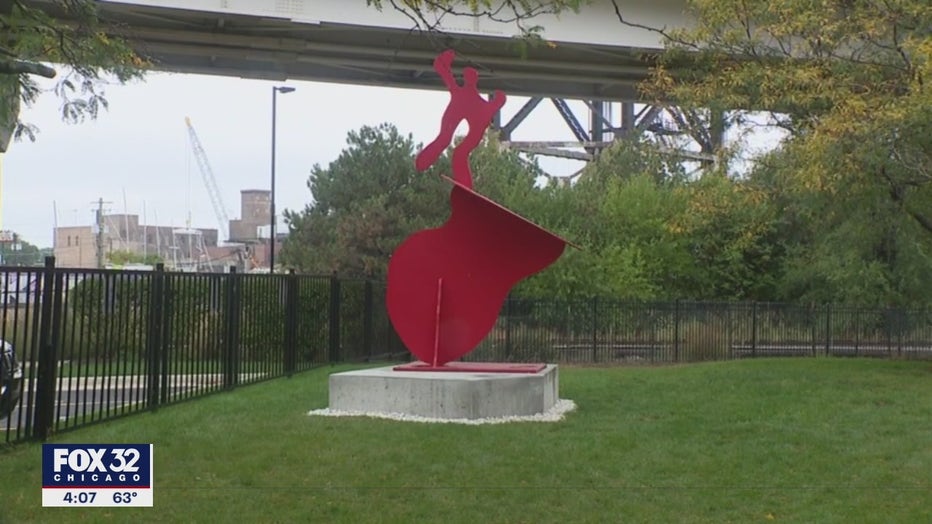 The Zhou brothers say The Red Angel represents beauty, life, compassion and the human spirit.
For many, it's simply a reminder of Chinatown's angel, Bernie Wong.