The Sexy Pizza Rat costume is here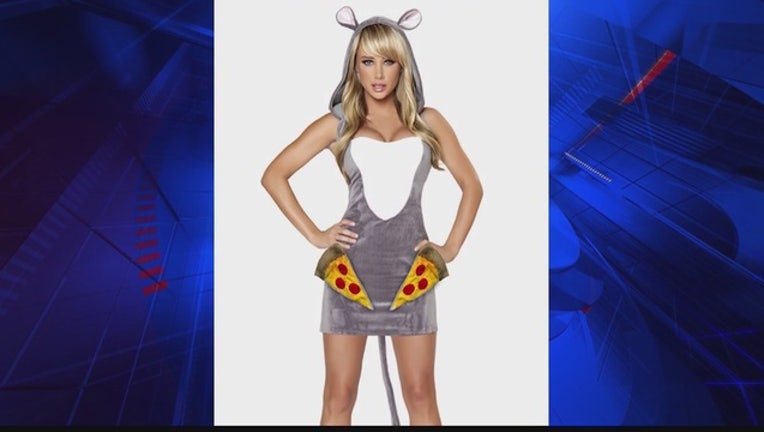 (FOX 32 News) - Here's proof that the whole "sexy" halloween costume thing has finally gone way, way too far!
There is already a sexy Donald Trump costume and a sexy Cecil the Lion costume. But now, you can dress as "the Sexy Pizza Rat."
That's right - you too can now dress up like the rat in the New York city subway who went viral for eating a giant slice of pizza. 
WATCH | 'Pizza Rat' Video Goes Viral
The costume is low cut with pizza slices at the waist. But you would have to shell out almost $90 to dress as the sexy pizza rat. Click here if you dare to dress as the sexy pizza rat.