These 1970s CTA cars have gone off the rails — and are for sale — in West Virginia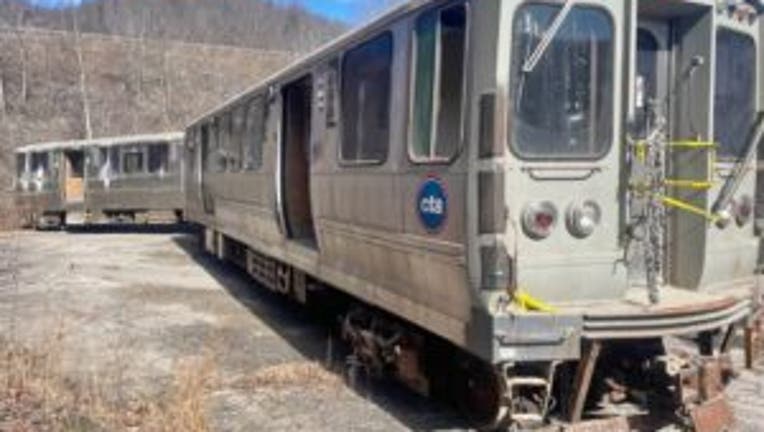 article
CHICAGO - Ever wanted to own a CTA rail car?
Now's your chance — but you'll have to leave Chicago.
A Facebook marketplace seller in Charleston, West Virginia, has listed two 1970s CTA rail cars for sale. Asking price: $35,000 each.
"Nice subway trains was used in Chicago," the seller wrote in the listing. "… Would make nice restaurant or Airbnb fixer-uppers."
The rail cars in the listing are from the CTA's 2400-series, manufactured by the Boeing Co. in the 1970s. Those "L" cars had curved sides, contoured fiberglass front ends and stainless steel bodies with large windows.
"I bought them because I thought they were a great piece of history," the seller told the Sun-Times. He asked not to be named.
How did the rail cars end up in West Virginia?
SUBSCRIBE TO FOX 32 ON YOUTUBE
It's unclear; the owner would only say that he got them at a training facility "after the military used them for disaster training."
CTA spokesperson Maddie Kilgannon said the transit agency uses an outside vendor to sell off decommissioned property like rail cars or other items.
"The vendor handles all the sales and interfaces with buyers," Kilgannon said. "CTA is not involved in that process."
Since the cars were first put into service, CTA trains have undergone some changes, and in 2014, the 2400-series cars were decommissioned.
The cars "in the listing were most likely sold and scrapped in the 2014-2015 timeframe," Kilgannon said.
It won't be easy to move the cars for the winning bidder. Each car is 12 feet tall, 48 feet long and weighs 54,300 pounds — just over 27 tons.
"I'm just hoping someone buys or restores them," the seller said. "They are a true piece of Chicago history."