PHOTO: Thieves steal 60 feet of guardrail from Northwest Indiana road
LAPORTE COUNTY, Ind. - Authorities in northwest Indiana are asking for the public's help in locating the people responsible for stealing 60 feet of guardrail in LaPorte County.
Three sections of guardrail were discovered missing on Monday morning along County Road 400 West near County Road 1650 South in rural Hanna Township by highway department employees, the LaPorte County sheriff's office said Tuesday on Facebook.
Each section of guardrail was roughly 20 feet long, with a total value of $2,500, the sheriff's office said.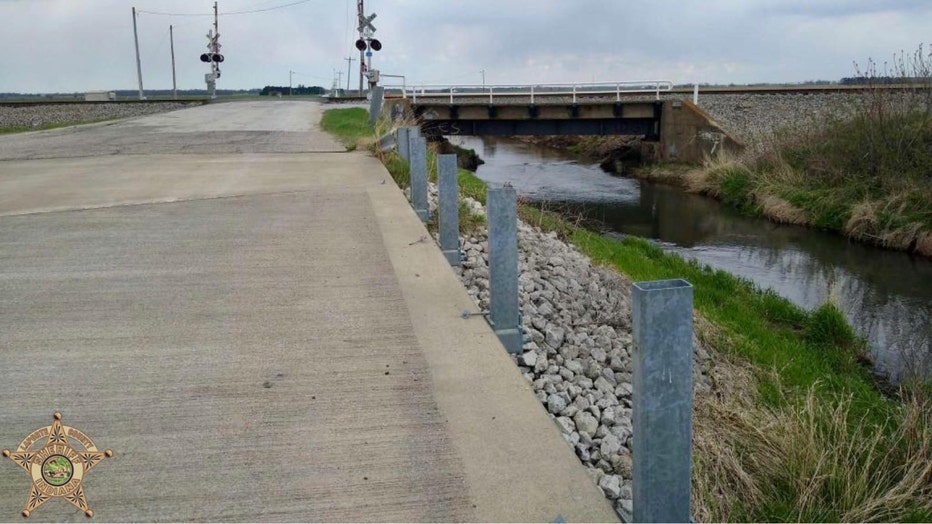 (LaPorte County Sheriffs Office/Facebook)
Anyone with information about the stolen guardrail is asked to email Detective Austin Howell.