Thieves take off with carload of stolen packages in West Town
CHICAGO - In West Town, police are looking for two package thieves who took off with a carload of packages on Tuesday afternoon. 
On Wednesday, residents of the building where it happened want Chicago residents to take a good look at a couple of surveillance photos that show the suspects pretty clearly.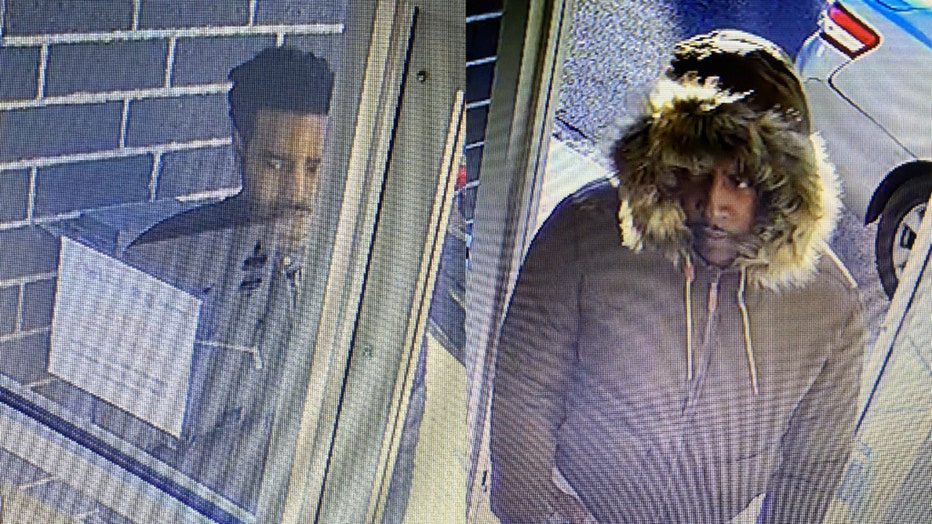 The first one is described as a black male, 5'10" to 5'11", between 27 and 29 years old, wearing a black leather jacket, jeans, and black boots.  
The second suspect is also described as a black male, 5'10-5'11", the same age range, wearing a brown jacket with fur on the hood and light jeans.  
They were captured on surveillance taking off in a Silver Toyota, possibly a Camry with the Illinois license plate E51-5299. It happened just after 3 p.m. in the 0-100 Block of North Oakley Blvd. 
The victim who alerted FOX 32 of these thefts believes these two men had been following a delivery truck because they stole the boxes within minutes of them being dropped off in the building's entryway.
If you have any info on these men, you're asked to call the police.
So far, no one is in custody.