This endangered sea turtle was killed by someone's abandoned beach chair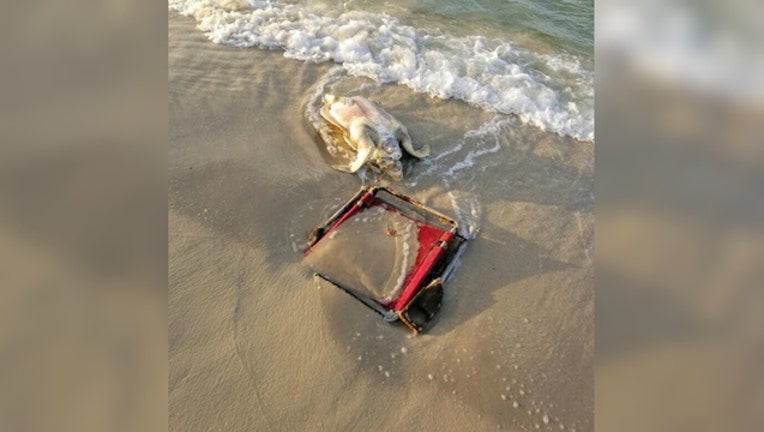 FORT MORGAN, Ala. (AP) -- An endangered sea turtle has been found dead on an Alabama beach with a beach chair string tangled around its neck.
The Fort Morgan Share the Beach conservation group posted a photo on social media Saturday of the Kemp's Ridley turtle washed ashore turned upside down at the Bon Secour National Wildlife Refuge. The conservation group posted other images of the sea turtle tangled with the University of Alabama beach chair.
Share the Beach spokeswoman Debbie Harbin told WKRG-TV that barnacles were found on the chair meaning it had been in the water for a while. She urges beachgoers to clean up their belongings and trash.
The National Oceanic and Atmospheric Administration says the sea turtle has been on the endangered species list since 1970.