Three arrested in Elk Grove Village, Ford Heights armed robberies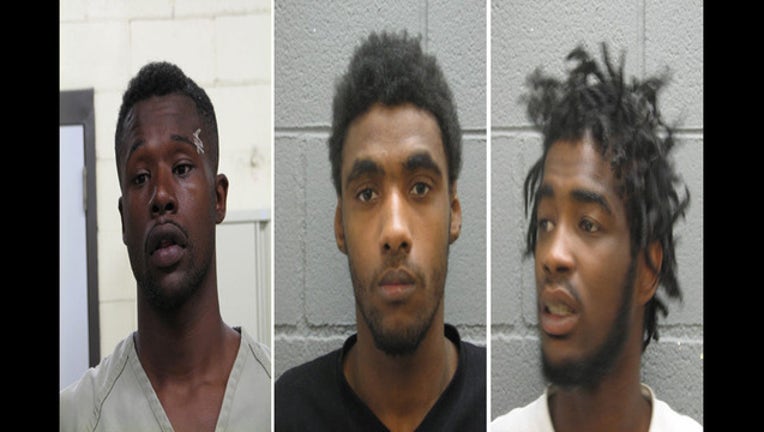 article
Cook County sheriff's officers arrested three men who may be involved in July armed robberies in the south, southwest and northwest suburbs.
Armed robbery charges were filed against two Chicago residents — 21-year-old Theodis Thomas and 23-year-old Steven James — and Blue Island resident James Meyers, 21, according to the sheriff's office.
Meyers was charged with an additional count of armed robbery after police found he was involved in a July 15 hold-up in unincorporated Ford Heights.
At 6:45 p.m. July 27, one of the men walked into a Days Inn in the 1900 block of East Higgins Road in unincorporated Elk Grove Village and showed a female employee a gun while demanding cash, the sheriff's office said. The man left with an unspecified amount of money and got into what was described as a burgundy SUV.
Then at 11:30 p.m., Willow Springs police called sheriff's police after after they arrested three men for a robbery earlier in the day in their area. Willow Springs police found the trio in a 2005 red Ford Explorer, the sheriff's office said.
Detectives later learned that Meyers took cash from a New Way Food and Liquors in Ford Heights while displaying a gun on July 15, the sheriff's office said.
He also faces a charge of criminal damage to government property after he broke a video camera at a sheriff's police facility, and slammed his head and body into a hallway wall, the sheriff's office said. He was treated for his injuries at a hospital.
Thomas was ordered held on a $200,000 bond, and James was held on $150,000, the sheriff's office said. Meyers will appear in court on Saturday.