Treasurer: Budget fight dips monthly investment profit $2.6M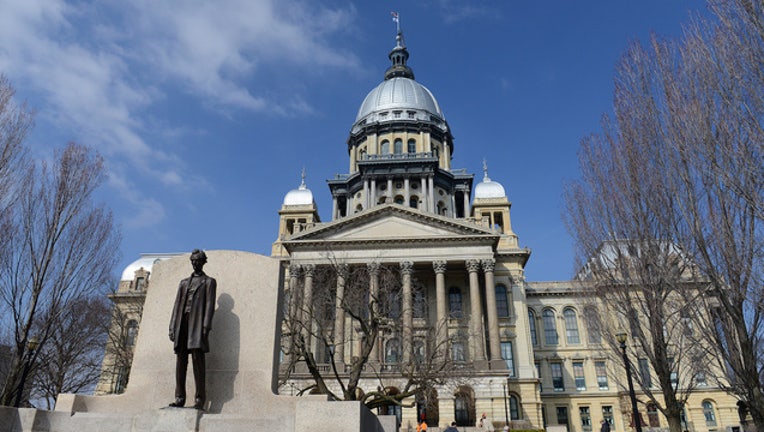 article
CHICAGO (AP) - Illinois loses about $2.6 million each month in investment income because of the state budget impasse, Treasurer Michael Frerichs said Tuesday describing how his office has changed investment strategies as the unprecedented impasse approaches a second year.
The state's chief investment officer said the "more cautious" strategy means shorter-term investments instead of more lucrative longer term ones, alterations made last summer when Democrats controlling the Legislature and Republican Gov. Bruce Rauner failed to agree on a budget for the fiscal year that began in July. The impasse is approaching a year and there are few signs there'll be an agreement anytime soon for the new fiscal year.
"This uncertainty rips money out to the pockets of every resident in the state of Illinois," he said. "What we need is a budget."
Despite the murky financial picture, Frerichs insisted Illinois was still a good investment, a sentiment Rauner echoed Tuesday days before his administration geared up to sell $550 million in bonds. Last week, two major credit ratings agencies downgraded Illinois' already worst-in-the-nation state rating, citing the impasse and Springfield's political gridlock.
Rauner said he's talked with many bond buyers who say they support the pro-business agenda he's pushing and have "confidence in what we're trying to do in our administration." He said taking on more debt is appropriate because money from Thursday's sale will fund infrastructure improvements, not day-to-day operations.
"Investing in our roads and our bridges and our transportation infrastructure grows our economy, helps us recruit more businesses here and also creates construction jobs," Rauner said. "It's all good."
Legislators are meeting in smaller groups to negotiate a budget solution. House Speaker Michael Madigan, who'd said his chamber would meet in "continuous session" in the summer, canceled a Wednesday session citing the working groups. The options on the table include short-term spending plans for schools and money for human services. Meanwhile, most of the state's spending is on autopilot because of court orders and state statutes, though at unsustainable rates.
"The longer people hold out and delay, the more it costs the state," Frerichs said.
The Democrat in his first term as treasurer said an analysis from his office showed the state lost $7.8 million in investment income the first three months of the year when compared with the same time period last year. He predicted if nothing changes with the budget, Illinois could miss out on $31 million this calendar year.
The amount is a drop in the bucket considering previous state spending plans topped $35 billion and the state's backlog of unpaid bills is over $7 billion. But social service providers said the money could help them keep from scaling back services and closing their doors.
Frerichs said his office has bypassed longer term investments for shorter term ones that prioritized cash availability. He also rejected the use of "fund sweeps," the practice of taking money for one purpose to pay something else, saying it amps up the pressure to not have cash tied up in longer term investments. The tactic has been used in the past, including in a $1.6 billion bipartisan agreement last year to avert shutdowns of state programs and services.
Still, Frerichs said he'd invest in Illinois because the bonds will be "paid long before these social service agencies."
"I still think Illinois remains a good investment if you look at our state overall," he said.
__
Associated Press reporter Sara Burnett contributed.
Follow Sophia Tareen at http://twitter.com/sophiatareen.