Trial begins for man charged with killing off-duty Chicago Police officer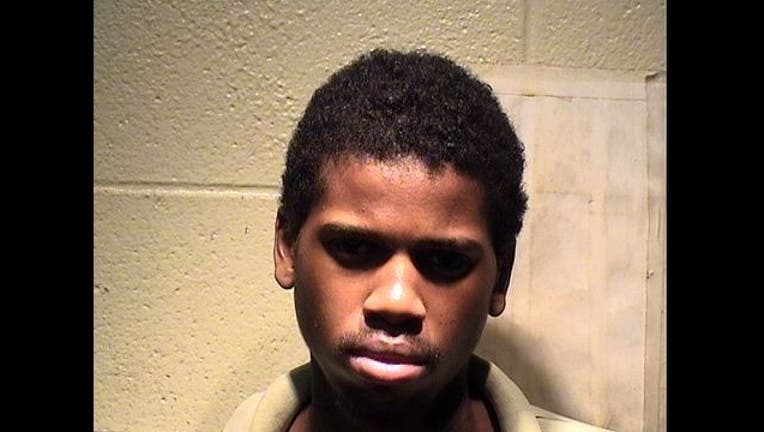 article
CHICAGO (STMW) - Thomas Wortham III was poised during most of his testimony Wednesday against one of his son's alleged killers, the Chicago Sun-Times is reporting.
The retired Chicago Police sergeant remained calm recalling how he saw a gunman point a weapon at his son's head.
He stayed composed relaying how he shot at the attackers with two guns in his hands while his son, an off-duty Chicago Police officer, took his last breath near the family's longtime Chatham home.
But Wortham grew emotional as he opened a manila envelope handed to him by Assistant Cook County State's Attorney Michael Deno.
"My son's badge," the 68-year-old Wortham said, weeping on the opening day of Marcus Floyd's trial.
Floyd, 24, is the third and final person to be tried for Thomas Wortham IV's murder during a failed armed robbery in 2010.
The lookouts in the deadly crime — Paris McGee, 25, and Toyious Taylor, 35 — are serving life sentences.
On Wednesday, Floyd's attorney David McMahon maintained his client's innocence.
"He did not fire a gun," the assistant public defender said in his opening arguments.
Thomas Wortham IV was visiting his parents after returning from a second tour of duty in Iraq with the Army National Guard when he was shot on the night of May 19, 2010.
The younger Wortham, 30, wanted to show his parents pictures of his recent travels as well as his new Yamaha motorcycle.
He was with that bike while his dad looked on from his porch when two men approached at 85th Street and Martin Luther King Drive.
The elder Wortham said he saw a heavier-set man, prosecutors identified as Floyd's cousin, point a gun at his son's head.
He also said he saw Floyd with his hand pointed toward Wortham IV.
Wortham III said he shouted at the men to leave his son alone.
He then said he heard his son identify himself as a police officer. And with that, gunfire erupted, the elder Wortham said.
Wortham III said he went into the house to get a weapon and told his wife to call 911 before running back to confront his son's assailants.
He then saw McGee, who was trying to usher his cohorts into the car driven by Taylor.
Wortham III said McGee fired at him before jumping back into the car and fleeing without the Floyds.
Brian Floyd, 20, was killed during the gun battle. Marcus Floyd was severely injured.
A separate Cook County jury in August ruled that Marcus Floyd was fit to stand trial.
His attorneys had argued that he suffered from "retrograde amnesia" as a result of his injuries and cannot recall what led to Wortham's death.