Trump, Kim Jong-un could meet again in NYC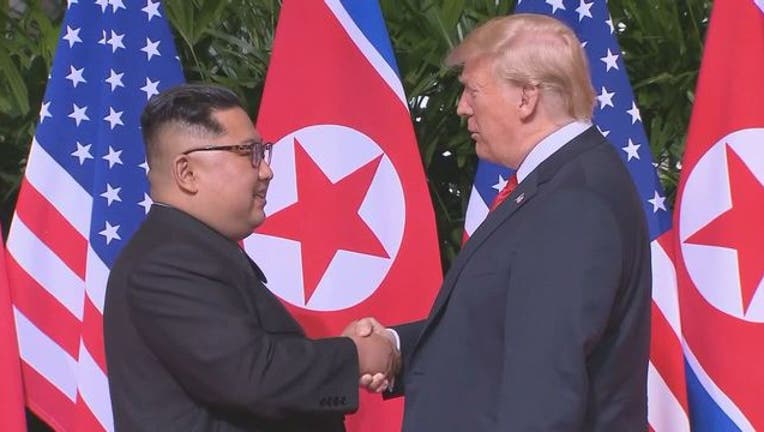 FOXBusiness - President Trump's administration are so gung-ho about improving relations with North Korea's Kim Jong-un that they're already thinking about setting up a second meeting in September, according to a new report.
AXIOS reported the two leaders could possibly meet again in New York City during the fall when world leaders are expected to pour into town for the U.N General Assembly.
However, Trump's officials told the outlet that the Korean dictator needs to show that he has made progress on denuclearizing his country in order for round two to happen. Additionally, they hope the possibility of another meeting will light a fire under him to make real changes soon.
On Monday, a White House spokesperson declined to comment to FOX Business regarding the plans for a second meeting.
Though President Trump told FOX Business' Maria Bartiromo on Sunday, that he believes Jong-un is "very serious" about denuclearization and that he had "very good chemistry" with the North Korea leader when they met earlier this month in Singapore.