Trump: Obama and former aides behind protests, leaks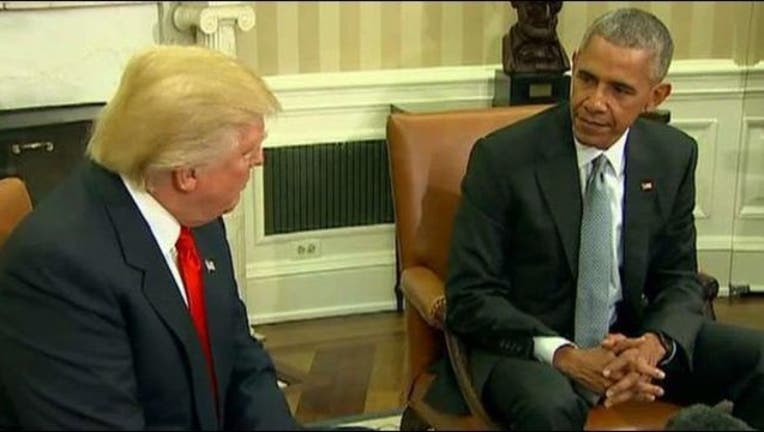 article
FOX NEWS - President Trump said in an exclusive interview Tuesday that he believes former President Barack Obama and his top aides are behind the protests and leaks that have tormented the new administration – and he doesn't expect it to stop anytime soon.
Trump, during an interview with "Fox & Friends," blamed Obama acolytes and the ex-president himself for the organized demonstrations that have sprung up nationwide since the Nov. 8 election, and also for the politically embarrassing leaks that have hindered Trump's messaging.
"I think that President Obama's behind it because his people are certainly behind it," Trump said. "And some of the leaks possibly come from that group, you know, some of the leaks – which are very serious leaks, because they're very bad in terms of national security."
Trump didn't provide evidence to support the charge.