Trump says he would 'certainly meet' with Iran's Rouhani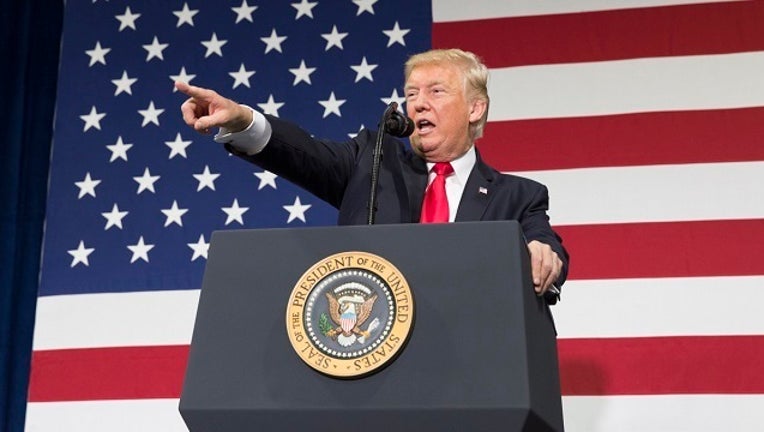 article
WASHINGTON (AP) - President Donald Trump said Monday that he'd "certainly meet" with Iranian President Hassan Rouhani, and without preconditions, if the Iranian leader were willing.
Speaking during a joint news conference with Italy's premier, Trump said he would meet with the Iranians "anytime they want to."
"I'll meet with anybody," he said. "There's nothing wrong with meeting."
The overture comes as Trump and the Iranians have been escalating their rhetoric after Trump's May withdrawal from the landmark nuclear accord. The United States has also vowed to boost sanctions until Iran changes its regional policies, including its support for regional militant groups.
It's unclear whether Rouhani has any interest in meeting with Trump. Rouhani's chief of staff claimed earlier this month in Iran's state-owned newspaper that Rouhani had rejected eight requests from Trump for one-on-one talks last year.
Rouhani recently warned the U.S. that "war with Iran is the mother of all wars," prompting an all-caps retort from Trump.
"To Iranian President Rouhani," he wrote on Twitter. "NEVER, EVER THREATEN THE UNITED STATES AGAIN OR YOU WILL SUFFER CONSEQUENCES THE LIKES OF WHICH FEW THROUGHOUT HISTORY HAVE EVER SUFFERED BEFORE. WE ARE NO LONGER A COUNTRY THAT WILL STAND FOR YOUR DEMENTED WORDS OF VIOLENCE & DEATH."
He ended the message with a warning: "BE CAUTIOUS!"
Iranian Foreign Minister Mohammad Javad Zarif fired back with his own message that began, "COLOR US UNIMPRESSED."
Trump tempered his threatening rhetoric two days later when he said his administration stands ready for Iran to come back to the negotiating table.
"We're ready to make a real deal, not the deal that was done by the previous administration, which was a disaster," he said.
Trump has long cast himself as a master negotiator who is most effective when he meets with his counterparts face-to-face. He pointed to his recent one-on-ones with North Korea's Kim Jong Un and Russia's Vladimir Putin as examples of the benefits of such get-togethers.
"I believe in meeting," he said, talking up the benefits of "speaking to other people, especially when you're talking about potentials of war and death and famine and lots of other things."
Asked whether he would set any preconditions for the meetings, Trump was clear.
"No preconditions, no. If they want to meet, I'll meet anytime they want, anytime they want," he said. "Good for the country, good for them, good for us and good for the world. No preconditions. If they want to meet, I'll meet."
Secretary of State Mike Pompeo said recently that the administration was "willing to talk with the regime in Iran, but relief from American pressure will come only when we see tangible, demonstrated and sustained shifts in Tehran's policies."